Meet the VWS Sales and Services Team: Bonny Bernat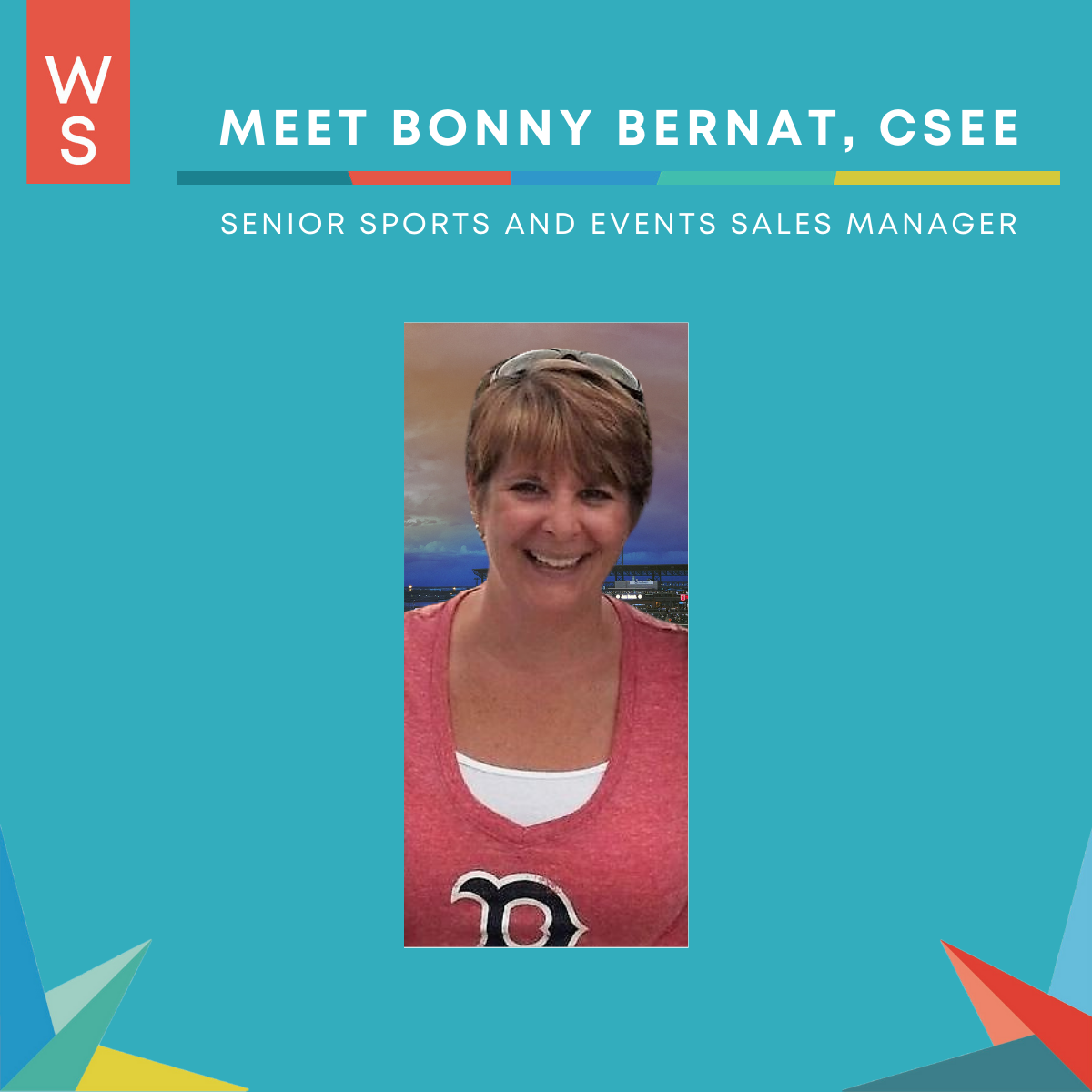 With over 16 years of experience in tourism and hospitality, Bonny is dedicated to promoting Winston-Salem as a premier sports destination. She earned her CSEE in 2013 and serves as chair of the North Carolina Sports Association (NCSA).
What's your hometown and college alma mater?
Palmer, Massachusetts and Worcester State University
Why did you pursue sports tourism as a career?
When I returned to school to finish my bachelor's degree, I knew I wanted to pick an industry/career that I would have a passion for.  As a big sports fan and as a marketing professional, sport tourism just brought my two passions together and has provided me with a fulfilling career.
What's your favorite sport (to watch and play)?
It's hard to choose one favorite sport to watch, but it would most likely be professional football, professional hockey, professional baseball, college basketball, and motorsports.  To play, I love to play just about any sport (just not the most athletic!), but I do really enjoy playing tennis and golf.  My favorite fitness activity is walking and kayaking.
Any "game changing" news taking place in Winston-Salem sports planners should be aware of?
YES!  We're excited for RISE Indoor Sports to open its doors for its first event on May 15, 2021. This venue has been long-awaited, and we're looking forward to a having a competition venue that can accommodate court sports as well as other indoor sports including martial arts, wrestling, gymnastics, and table tennis. The facility is also unique in that it will also have 28,000 square feet of sports indoor turf that can accommodate sports such as indoor lacrosse and soccer.