Sweet & Melty Treats Abound in Winston-Salem
You're never too old to scream for ice cream, especially if it's an ice cream cone loaded with scoops of flavored frozen goodness and topped with extra yummy treats.
Luckily, Winston-Salem's got a lot of options – and not just your average scoop of vanilla – guaranteed to add a sweet escape during your road trip adventure.

More than just a window in a rainbow-covered wall off Patterson Ave. in downtown Winston-Salem's Innovation Quarter, Lill Dipper is taking Winston-Salem by storm because of the crazy concoctions blowing up their social media feed.
"Lill Dipper features 10 different dips and 20 delicious toppings," says Joseph Campbell, owner of Lill Dipper's two locations in Winston-Salem. "We find that vanilla is a perfect base to pair with our decadent dips and toppings."
You read that right.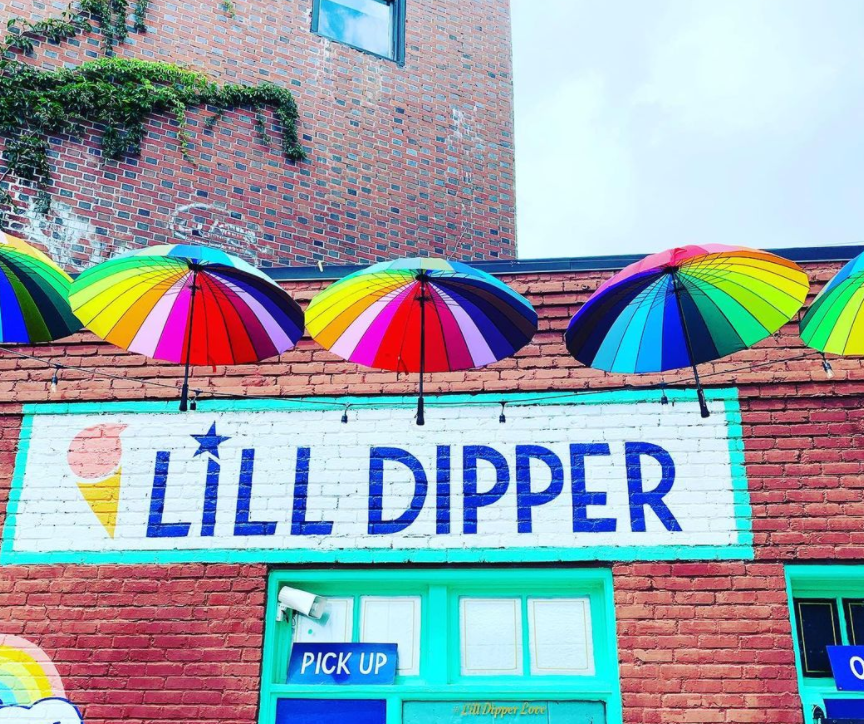 Lill Dipper only offers vanilla ice cream, letting their dips like peanut butter, caramel, and coconut, and toppings like Lucky Charms marshmallows, rainbow sprinkles, and hot-spicy honey steal the show.
"The craziest concoction I've seen had a lemon dip covered in Fruity Pebbles, bacon, chocolate chips, and Oreos," Campbell says.
A vegan ice cream option made from oat milk creates a perfect destination for all types of eaters. Plus, children can play with sidewalk chalk that's provided and good dogs are always given a little treat.
"We wanted to create an iconic piece of Americana in a region that's unique and creative," Campbell says. "We've created a fun environment for the entire family to enjoy."
Lill Dipper: 308 N. Patterson Ave. & 1318 S. Hawthorne Road, Winston-Salem / Insta: @lilldipperlove
There's nothing small about the milkshakes at Small Batch Beer Co.
Equal parts restaurant and brewery, Small Batch specializes in indulgent food … including their gourmet milkshakes that aren't for the faint of heart. They're kind of a big deal considering the cost is only $9 and the creations tend to tower over the table.
Their six standard offerings include toppings like a slice of cake, cotton candy, full-sized chocolate chip cookies, sprinkles, and gobs of whipped cream, all sealed with a cherry on top.
Additional and even more creative specials are offered weekly on their special menu dedicated to all things milkshake. Combined with their ever-rotating brewery tap list and bangin' burgers, Small Batch is sure to leave you in carb heaven with a sugar high.
Located in the heart of downtown Winston-Salem on Fifth Street near the city's Downtown Arts District, Small Batch tempts their guests to 'go for it.'
So order the milkshake. If you're really bold, eat it before dinner.
Small Batch: 241 W. Fifth St., Winston-Salem / FB: @smallbatchbeerco / 336.893.6395

Black Mountain Chocolate (BMC) already wows with their original bean-to-bar chocolate, but their new homemade frozen dessert bar has everyone craving these chilled creations.
The confectioners have been hard at work perfecting new recipes and following its recent relocation from the Downtown Arts District to Innovation Quarter, Black Mountain Chocolate keeps the surprises coming.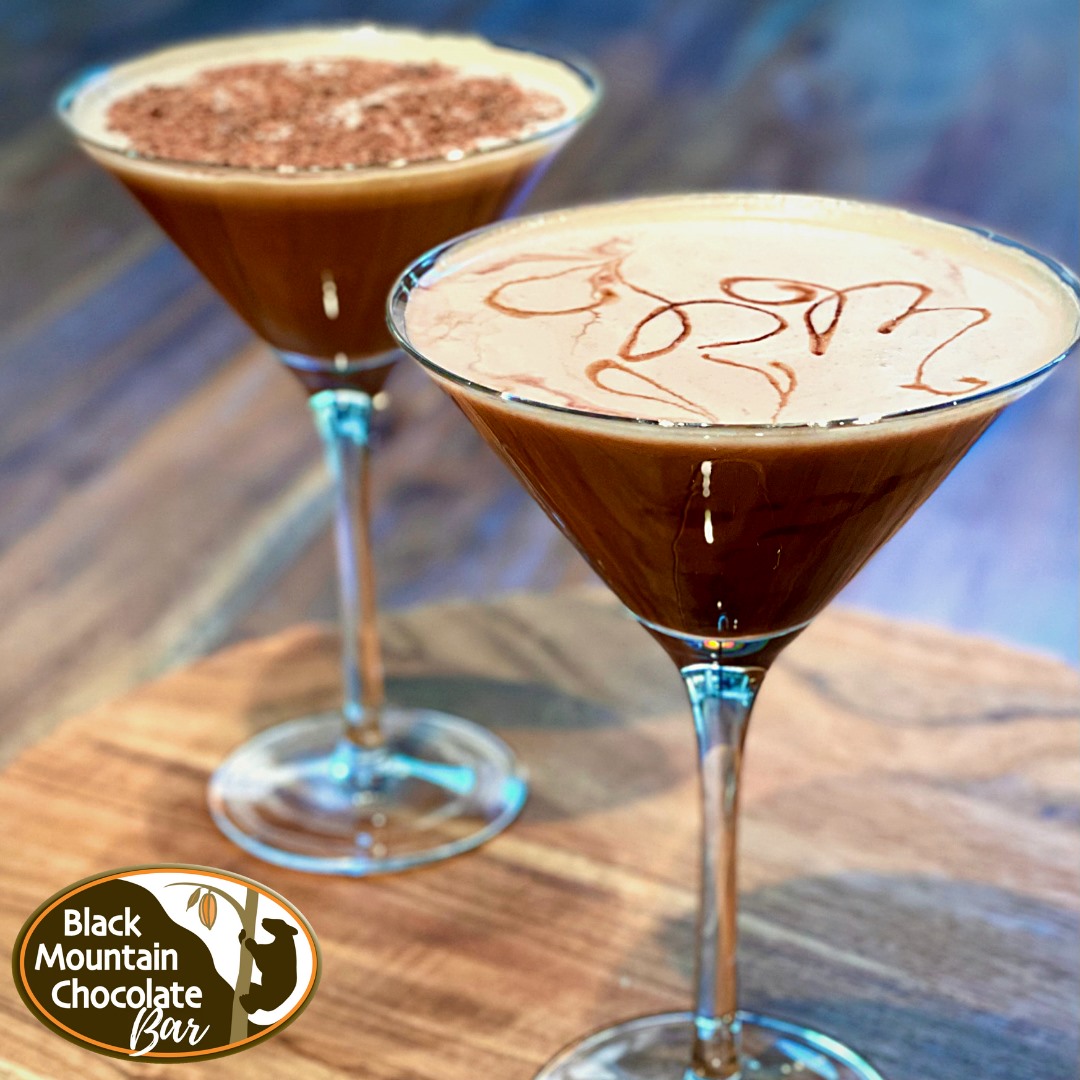 "We are excited to offer customers another treat option to match the level of quality and deliciousness they have grown to love and expect from Black Mountain Chocolate," says Tirra Cowan, general manager of BMC. "Making everything in house also gives us the ability to put our creativity and passion into a different culinary medium."
So far, some of the frozen desserts include sorbet and water-ice options. Other ideas hover on the horizon but staff members are still taste-testing.
In the meantime, Black Mountain Chocolate's new cocktail bar is also fun to try and guests can drink their dessert with libations like their Blackberry Sour (best enjoyed with an éclair) or their drinkable desserts like the Chocolate Strawberry Shortcake.
Black Mountain Chocolate: 450 N. Patterson Ave., Suite 110 / FB: @blackmountainchocolate / 336.293.4698
To find more delicious locations to stop at during your summer travels, check out our Food & Wine Directory.