Over 260 years in the making, Winston-Salem has crafted the perfect recipe for an unforgettable summer getaway. Whether strolling through our heirloom gardens, touring our art museums, nibbling on crisp Moravian cookies, creating your own Craft Draft Crawl of our soon-to-be 10 downtown craft breweries, or savoring a glass of Yadkin Valley wine, you'll look forward to traveling back to Winston-Salem.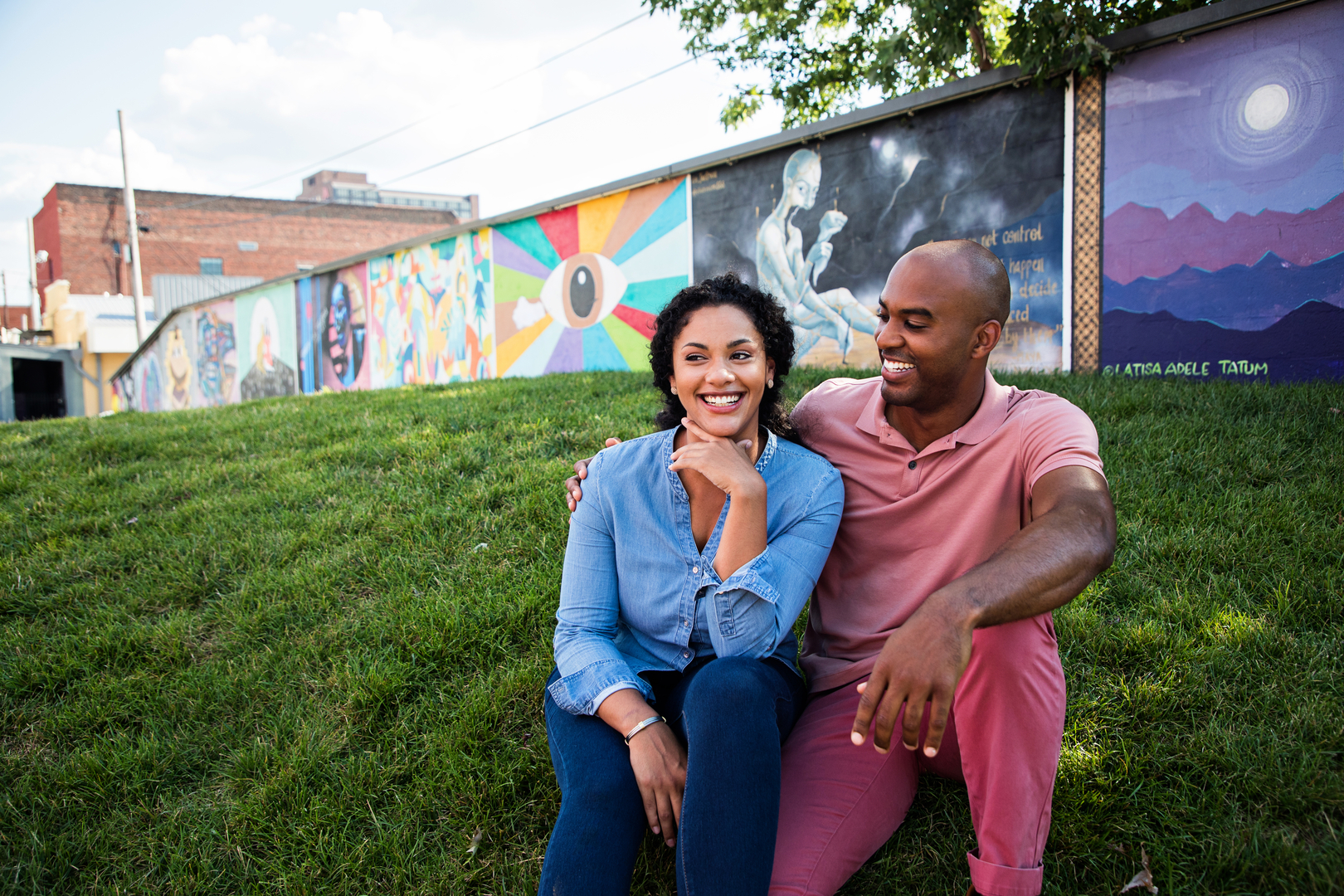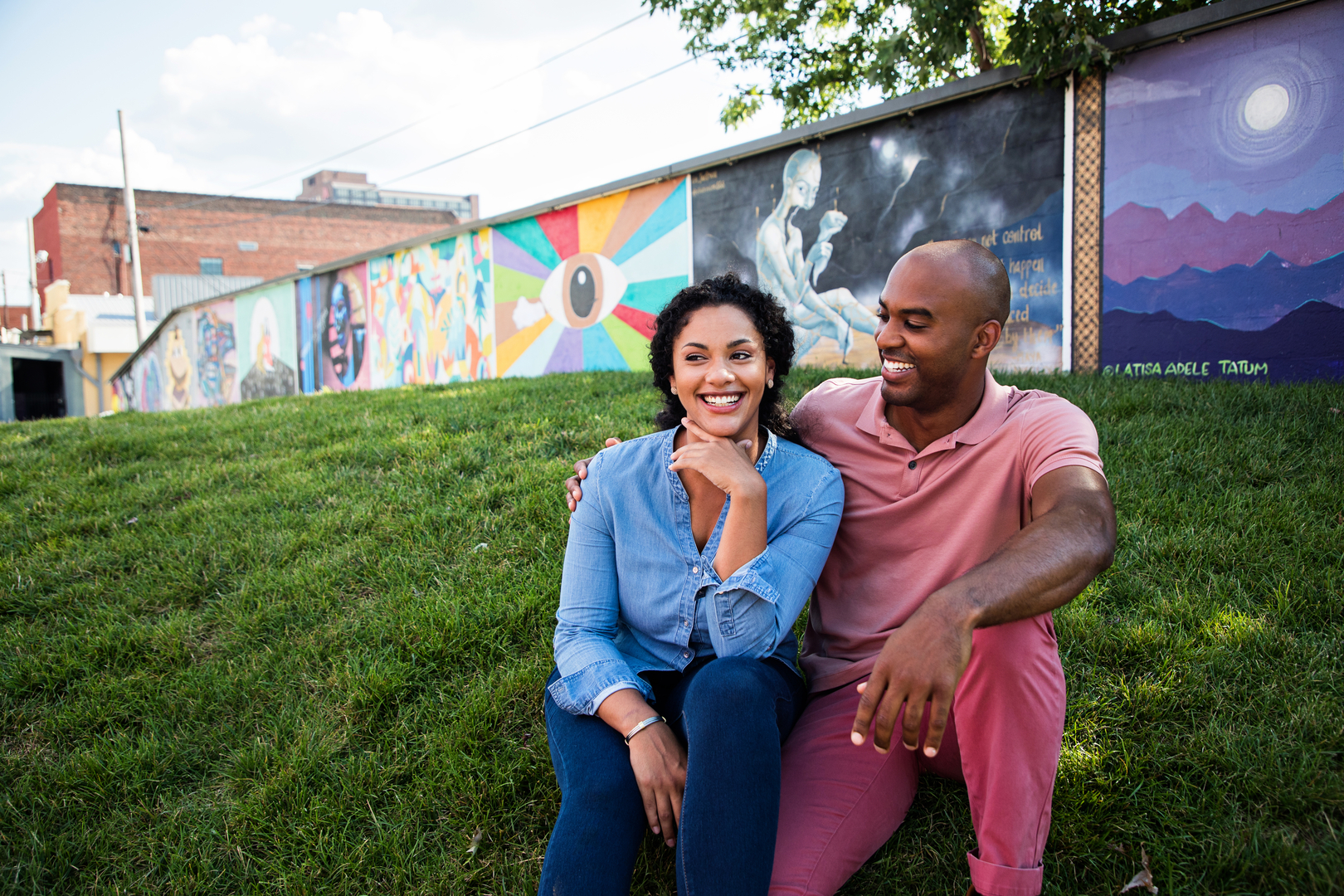 Summer Hotel Getaway Packages
You deserve a relaxing summer getaway! The perfect blend of hip and historic adventures awaits in Winston-Salem this summer. View our special seasonal hotel getaway packages below, or view all our hotel special offers here.

Pilot Mountain Vineyards Summer Getaway at Courtyard By Marriott Winston-Salem University
Wine down in Winston-Salem with a vino-inspired, two-night getaway at the newly renovated Courtyard by Marriott University. Enjoy two complimentary tasting vouchers to Pilot Mountain Vineyards as part of your stay with your choice of a tasting flight, a glass of wine, or a wine slushie paired with pristine views of Pilot Mountain. Wake up refreshed with a hearty continental breakfast and dip in the outdoor pool. BOOK NOW

Dine and Unwind at The Gibson House Inn
Explore quaint downtown Kernersville with a relaxing getaway at The Gibson House Inn, a charming bed & breakfast located a stone's throw from eateries, shops, and museums. Enjoy a two-night stay paired with your choice of a $25 dining gift card to Giadas or The Prescott along with complimentary WiFi, on-site parking, and a freshly prepared breakfast each morning. The package is $299 and can be reserved by calling the inn directly at 336.515.6400.

Foothills Brewing Craft Beer Package at Marriott Winston-Salem Downtown

Tap into our history with a hotel package perfect for craft beer enthusiasts at Marriott Winston-Salem Downtown. Your stay includes a flight of three beers and a house-selected appetizer at Foothills Brewing, Winston-Salem's oldest operating brewery, along with a gift bag full of Foothills swag. Wet your whistle at our other nine downtown breweries, all within a 1.5-mile radius, for a walkable Craft Draft Crawl. BOOK NOW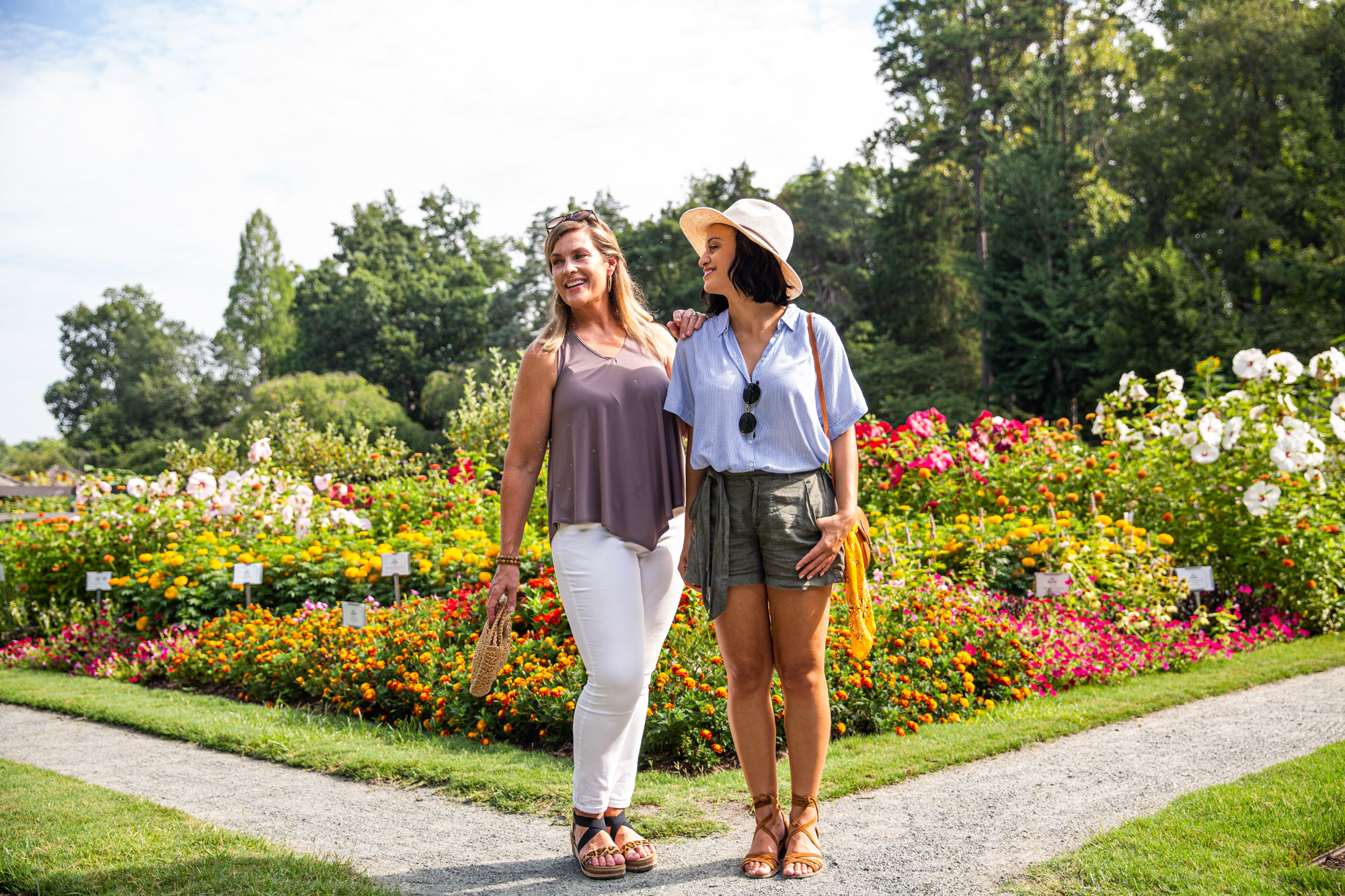 Historic Gardens Getaway at The Historic Brookstown Inn
Experience history in full heirbloom with a self-guided exploration of Winston-Salem's lush garden collection. You'll receive a personal garden itinerary upon check-in at The Historic Brookstown Inn, a charming 1837 cotton mill-turned-hotel. Treat yourself to this special package complete with a continental breakfast, a jar of locally sourced honey, and freshly baked cookies and milk at bedtime. BOOK NOW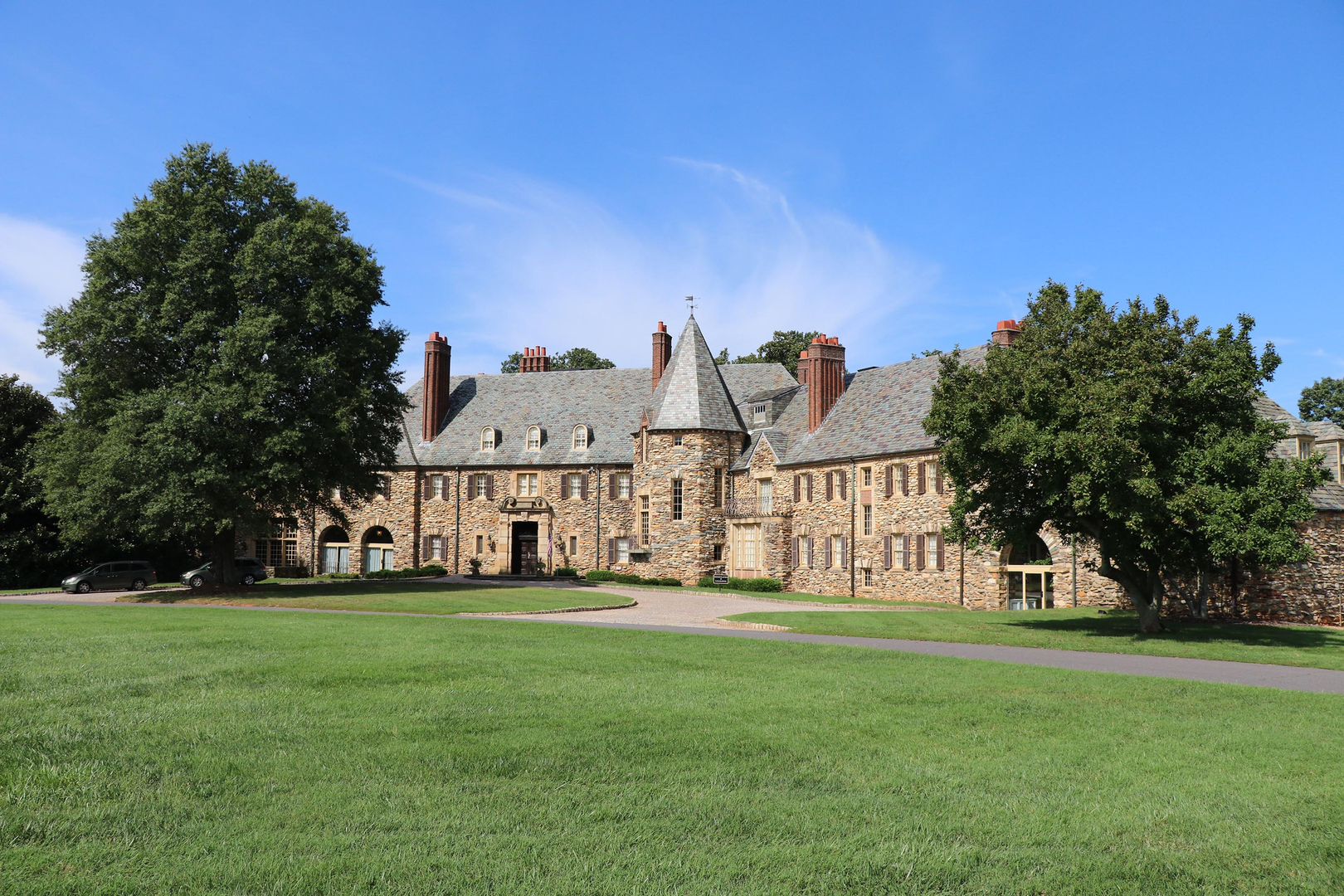 Reynolda Experience Package at Graylyn Estate
Immerse yourself in fine arts, history, and luxury with a stay at the enchanting Graylyn Estate. This 85-room hotel nestled on 55 sprawling acres along the historic Reynolda Mile was the 1932 home of Bowman Gray, former president of R.J. Reynolds Tobacco Company, and wife, Nathalie. Neighboring Graylyn, and included with this hotel getaway, are two admissions to Reynolda House Museum of American Art, the 1917 estate of R.J. Reynolds and visionary wife, Katharine. BOOK NOW

Stay and Dine at the Kimpton Cardinal Hotel
Step inside the Kimpton Cardinal Hotel and immediately be transported into the Roaring '20s where Art Deco detailing and locally-inspired design are found at every turn. Indulge in a culinary escape with a $100 dining credit to The Katharine, an on-site restaurant blending French and Southern cuisine. The Cardinal features a massive Rec Room with a basketball court, bowling alley, two-story adult twisty-slide, and more. BOOK NOW
---
Whether you're into art, history, food, live music, sports, or craft cocktails, Winston-Salem is your ideal spot this summer. Rock out at one of our free outdoor concerts, explore our downtown arts scene, sample our craft beer crawl, or indulge your inner foodie.
Just look at what you can see and do:
Scroll down for more music, sports, events, and details.
---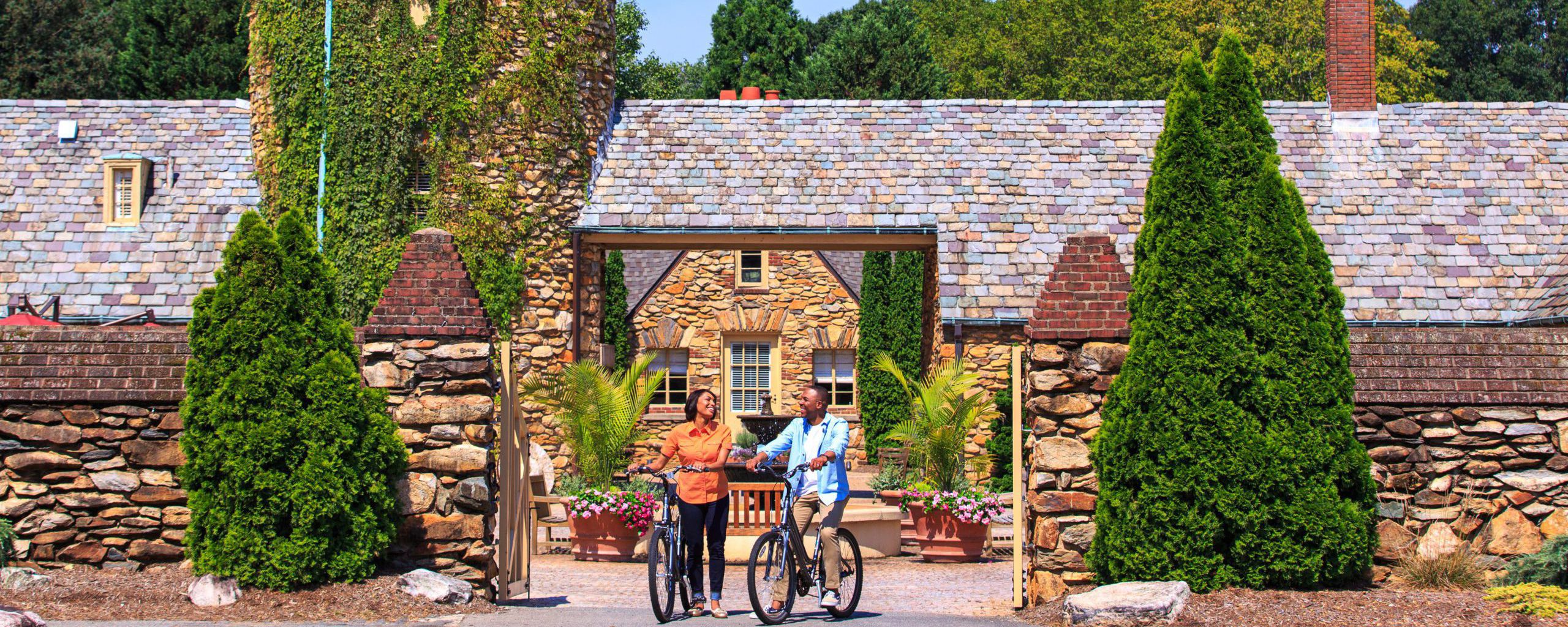 Celebrate warmer temperatures and brighter days ahead as you wine, dine, shop, and craft brewery hop all within our walkable, award-winning city.
You'll discover a mix of arts, food, drinks, and fun around every corner for an eclectic mix of old and new. Wander this summer in Winston-Salem!
---
Below is a guide to making the most of local summer happenings: (listed alphabetically)

Photo by Triad Pro Photo
a/ MOBILE

a/perture cinema's 24-foot portable screen and state-of-the-art mobile projection, a/ mobile are back! Movie screenings will be held all summer long in our city's great "art"doors with stops at MUSE Winston-Salem, Bailey Park, Paul J. Ciener Botanical Gardens, Raffaldini Vineyards, and more!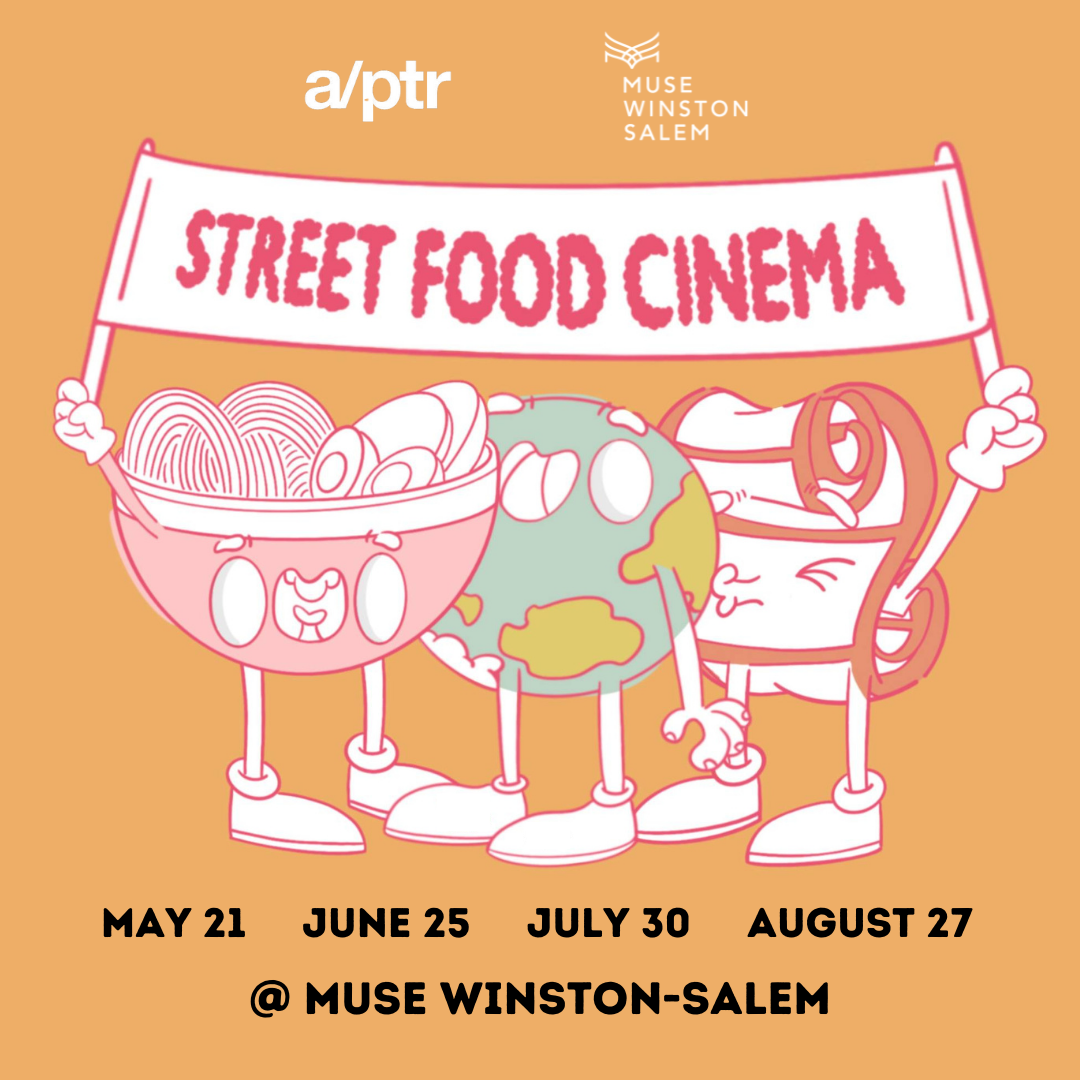 "Street Food Cinema", a free summer film series, brings an international mix of movies and food to the grounds of MUSE Winston-Salem. Relish authentic cuisine curated with foreign films for the ultimate dinner and a movie experience. Beer for all Street Food Cinema evenings will be available for purchase from Hoots Beer Co.
● July 30: Kuya Bear Food, popup offering lumpia and other Filipino cuisine. Film: Metro Manila (2013).
● August 27: Heavy Nopal, Mexican food/fusion popup. Film: Like Water for Chocolate (1992).

You'll dig this! a/perture cinema is bringing the 'big screen' to the garden! Pack a blanket or lawn chair and join us for Movies on the Lawn at Paul J. Ciener Botanical Garden throughout the summer. Gates open at 7 p.m. and movies start at sunset. Tickets are free for PJCBG or a/perture members, and $5.50 for non-members. Food and beverages are available for purchase onsite.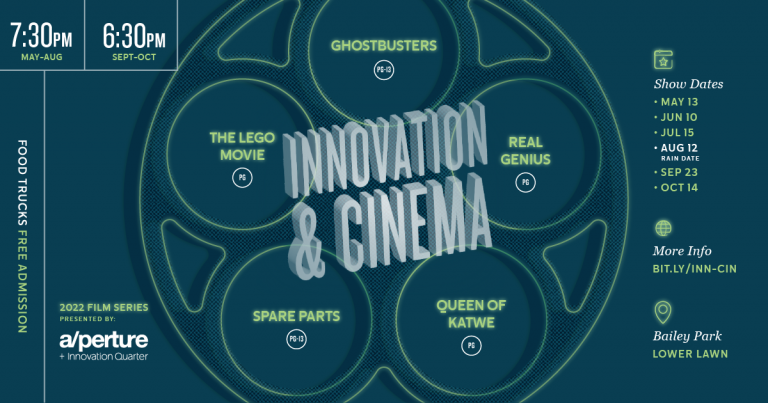 Summertime calls for outdoor movie nights, and Bailey Park has just the ticket for a cinematic Winston-Salem experience. Drinks from Incendiary Brewing, popcorn from a/perture cinema, and fare from local food trucks are available for purchase. "Doors" open at 6:30 p.m., and showtime is 7:30 p.m. Reservations are not required. Be sure to bring a blanket or lawn chair!

Wine + dinner and a movie= the perfect pairing! There's no better place to catch a flick than under the stars at Raffaldini Vineyards while raising a glass of award-winning wine! And the gorgeous mountain views at Raffaldini don't disappoint either. Mark your calendars for September 10 for a screening of Sideways (2004). Dinner at 6:30 p.m. will include traditional, brick-oven Neapolitan pizza from Gianno's, dessert, and two glasses of Raffaldini wine. The film starts at dusk.
---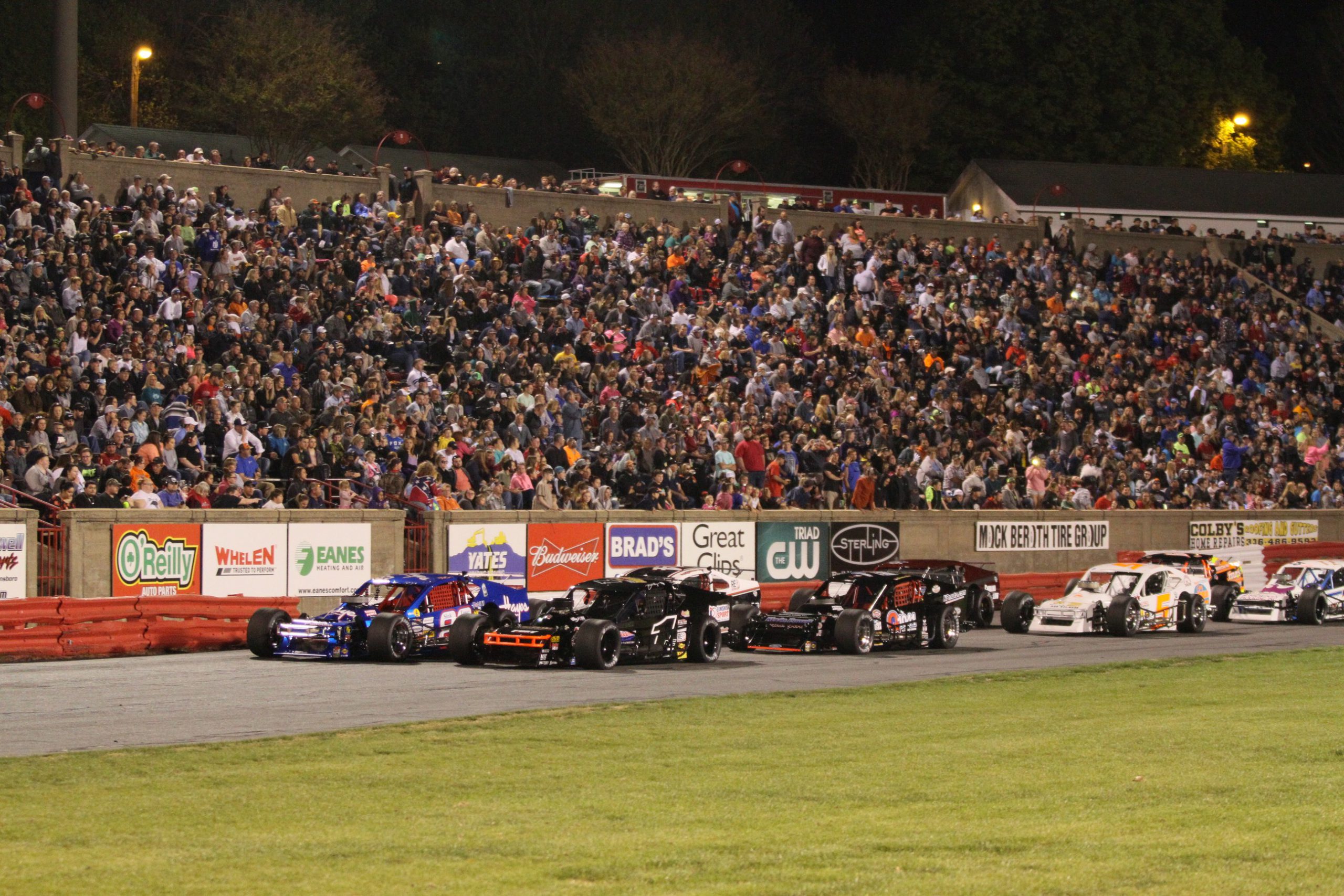 BOWMAN GRAY STADIUM RACING
There's nothing like the energy of watching the checkered flag at Bowman Gray Stadium on Saturday nights in the summer. Known as "The Madhouse," Bowman Gray is NASCAR's first weekly sanctioned track in the country and boasts a long tradition of hosting some of the best drivers in racing history. Will you be one of the thousands of spectators soaking up the adrenaline rush this racing season? Don't miss a minute of the action.
---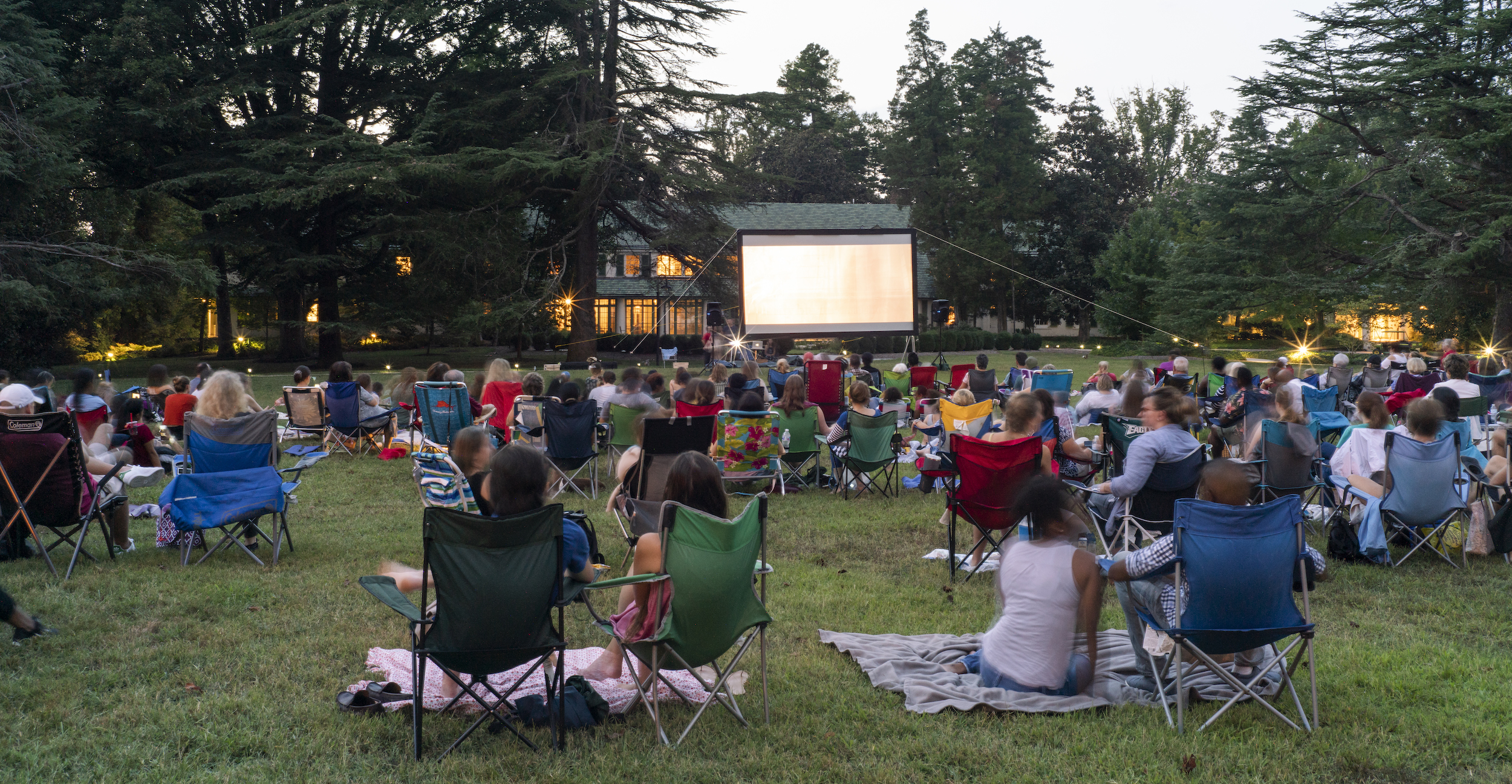 CINEMA UNDER THE STARS

Catch a flick during Reynolda House Museum of Amerian Art's outdoor film series, Cinema Under the Stars, which kicks off on Friday, Aug. 19, and concludes on Friday, Sept.16.
Aug. 19: Crooklyn
Sept. 2: The Apartment
Sept. 16: La La Land
For the first time, on the evenings of the showings, guests will enjoy free admission to Chrome Dreams and Infinite Reflections: American Photorealism between 6:30 and 8:30 p.m. Beer and wine will be available for purchase on the grounds beginning at 7:30 p.m. and the movie will begin at sunset, around 8:30 p.m. Guests are encouraged to bring their own chair and/or blanket. In case of inclement weather, the showing will move indoors with limited seating.
---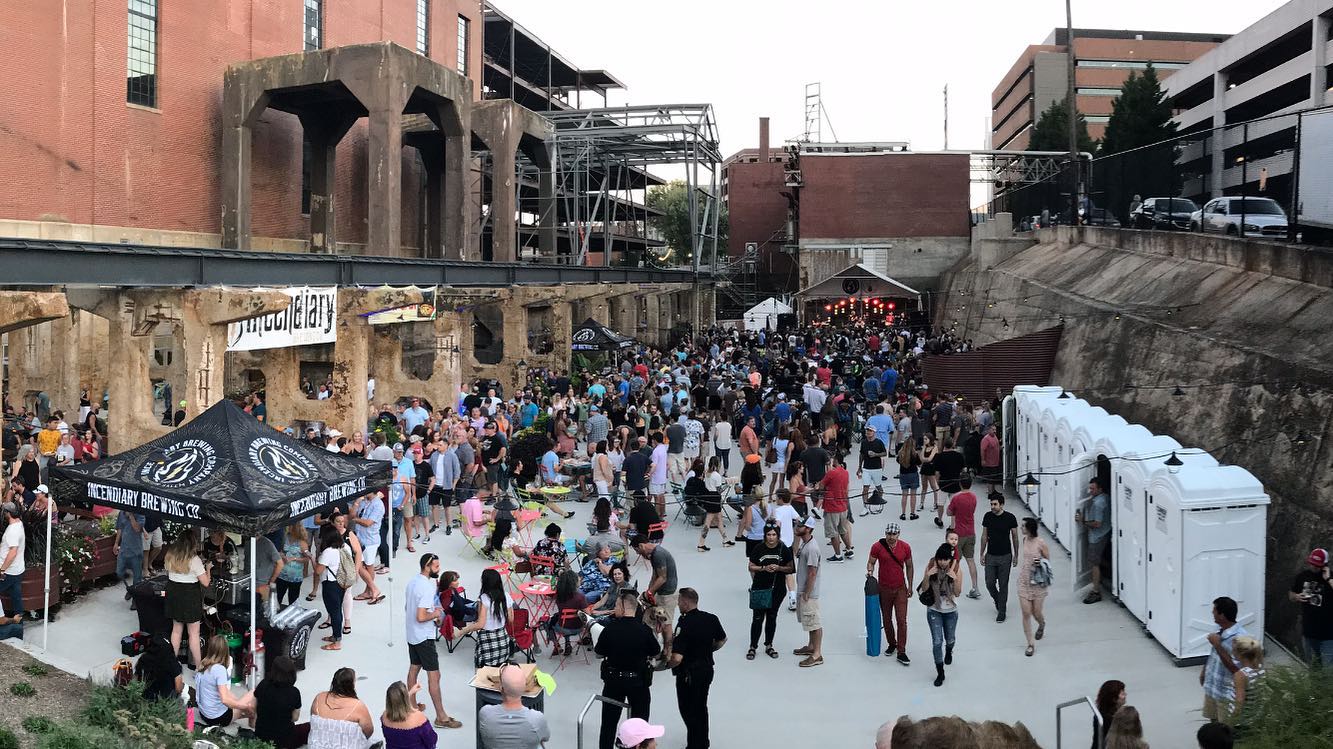 COALPIT LIVE

Catch live music in the heart of downtown's Innovation Quarter for Coalpit Live, a free outdoor concert series, at Incendiary Brewing Company. Each concert is at 7 p.m. unless otherwise noted.
Fun fact: The Coal Pit—now a cool outdoor gathering space—once stored fuel powering the R.J. Reynolds Tobacco Company's factory and warehouses.
Upcoming Shows:
July 16: Crenshaw Pentecostal
July 23: The Connells
---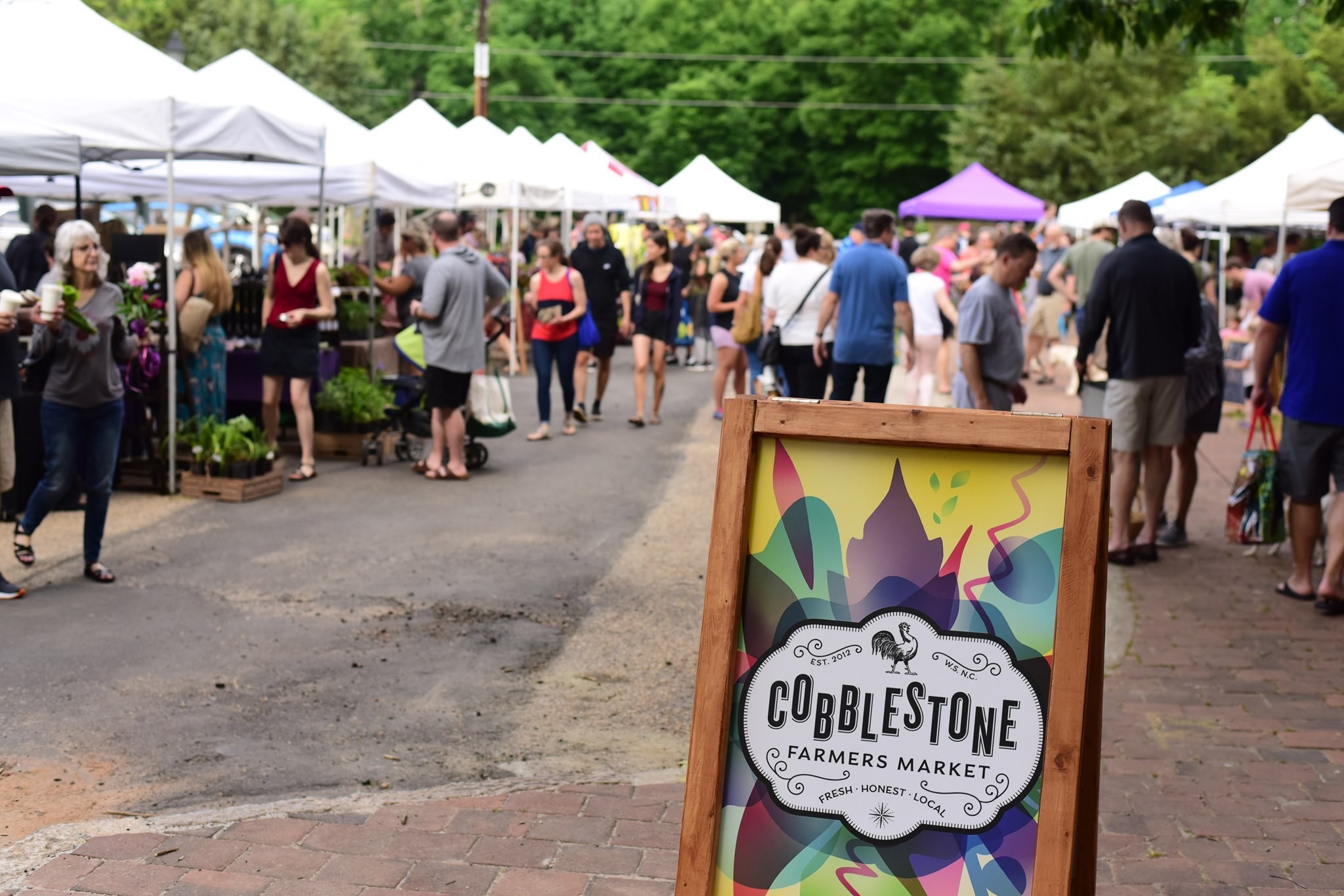 COBBLESTONE FARMERS MARKET
On Saturday mornings, stock up at Cobblestone Farmers Market. This beloved, producer-only farmers market partners with local vendors to bring fresh products like seasonal vegetables, ethically farmed meats, local dairy, and more to the heart of the city.
Location: 1007 S. Marshall Street
Hours: 8:30 a.m. – noon
Note: A special Market is held in the summer (May 25 – August 10) on Wednesdays from 3:30 – 5:30 p.m.
---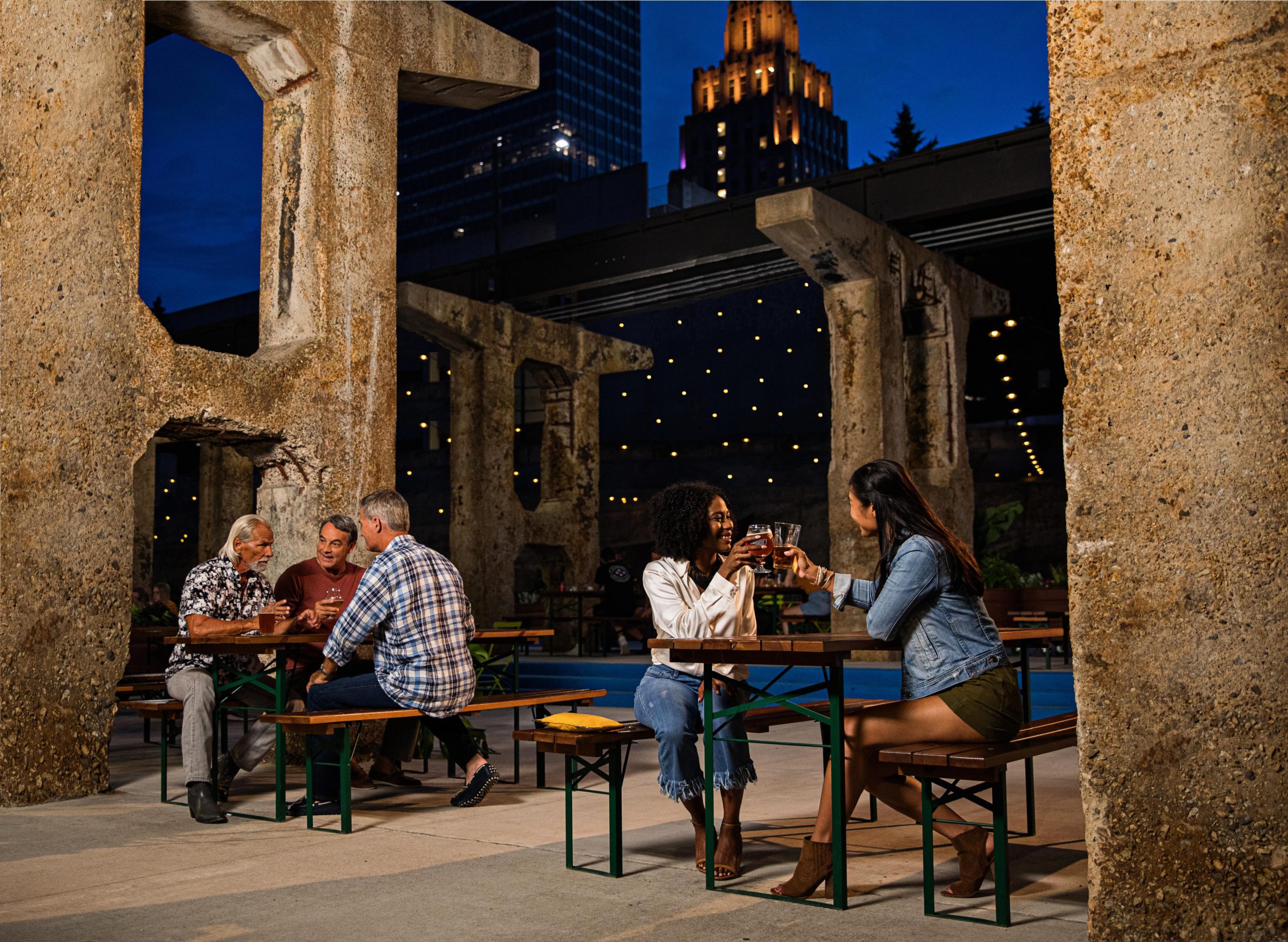 CRAFT DRAFT CRAWL
As the historic birthplace of N.C.'s first microbrewery distillery and home to Foothills Brewing's wildly popular Sexual Chocolate, Winston-Salem knows a thing or two about beer. Indulge in brews from the 10 brewery locations on our Craft Draft Beer Crawl that also includes Hoots Roller Bar & Beer Co. in the historic West End neighborhood along with Joymongers Barrel Hall. Radar Brewing (and its open-air fermenter) opened its doors in the downtown Industry Hill neighborhood near Wise Man Brewing. And Lesser-Known Beer Co. officially opened in the historic West Salem Neighborhood, a stone's throw from Old Salem Museums & Gardens on July 1.
Brew-tastic Events:
---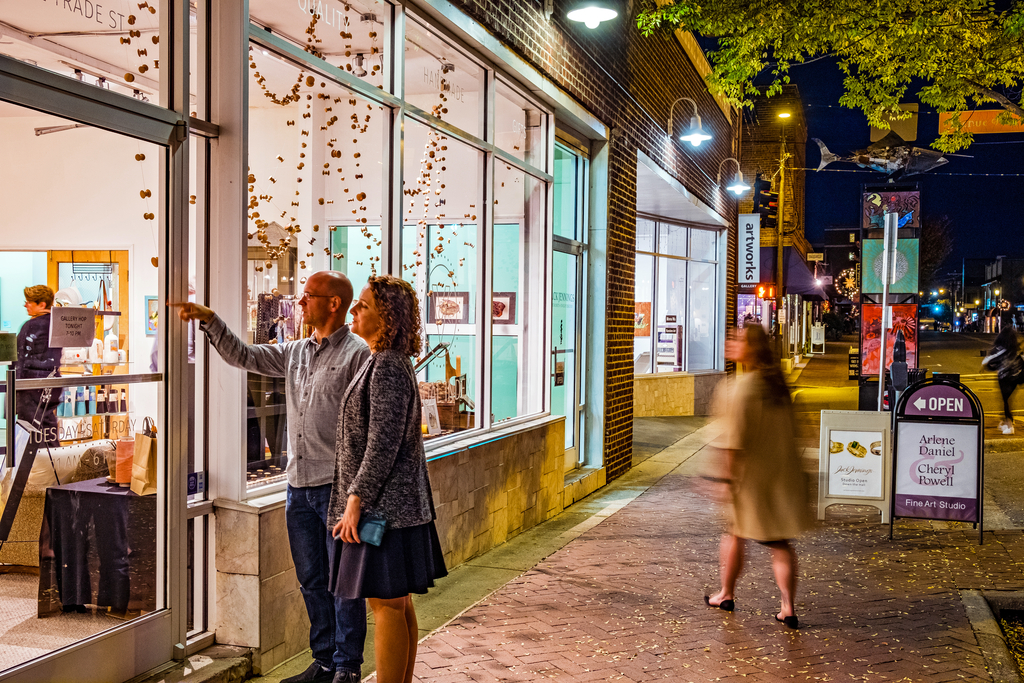 DADA FIRST FRIDAY GALLERY HOP
On the first Friday of each month from 7-10 p.m., the Downtown Arts District stays open for the signature event DADA First Friday Gallery Hop. Stroll through shops and galleries with ease as Trade Street closes to traffic, allowing for live music and other activities. Find inspiration in our great "artdoors" by venturing to ARTivity on the Green, a colorful park with bold metal towers and a collaborative mural created by area artists.
Upcoming Gallery Hops:
---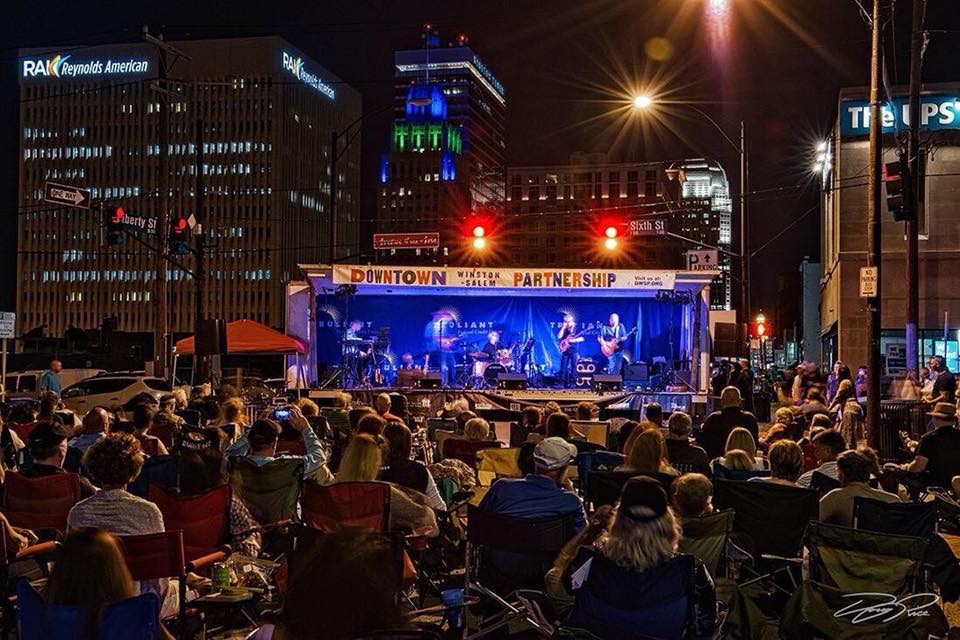 DOWNTOWN SUMMER MUSIC SERIES
Mark your calendars for the return of free outdoor concerts during the Downtown Summer Music Series. The sizzlin' summer line-up includes jazz music on Fridays, starting June 24, and local bands on Saturdays, starting June 25.
Location: Intersection of Sixth and Liberty Streets
Hours: Concerts every Saturday night from 7-10 p.m, June 26 – Aug. 27.

July 9: Envision, playing R&B, beach, Motown/oldies, pop, dance, funk and jazz
July 16: Withdrew, playing rock & roll
July 23: West End Mambo, playing Latin dance
July 30: Camel City Yacht Club, playing soft "yacht rock"
Aug. 6: O.S.P. Band, playing high-energy covers
Aug. 13: Tupelo Crush, playing rock & roll/alt country
Aug. 20: Karon Click & The Hot Licks, playing jump swing/upbeat blues
Aug. 27: Phase Band, playing variety, soul and R&B
Location: Corpening Plaza (237 W First Street)
Hours: Concerts on the following Fridays from 6:30 – 9:30 p.m, June 24 – Aug. 26.

July 8: Marcus Johnson, headliner with Mia Thompson, opening act
July 22: Lin Rountree, headliner with Vincent Crenshaw, opening act
Aug. 12: Marcus Anderson, headliner with Titus Gant, opening act
Aug. 26: Terrence Young, headliner with Scott Marvill, opening act
---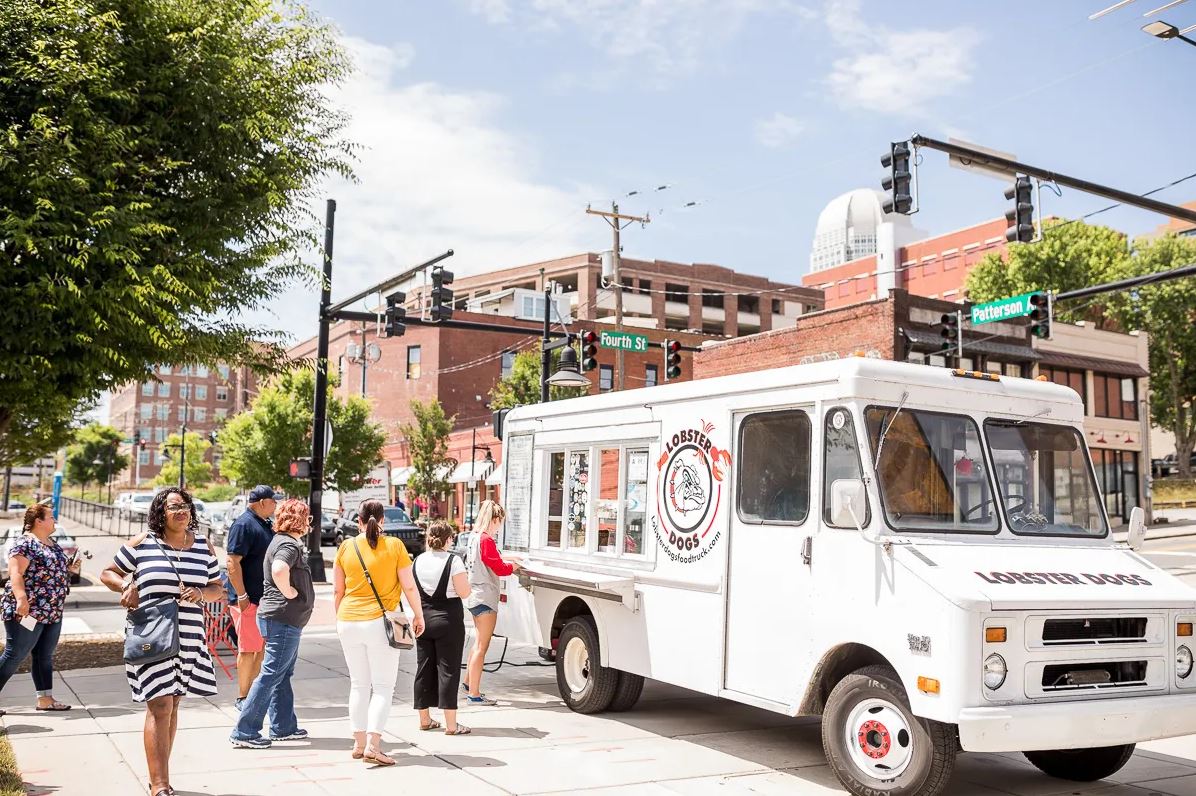 FOOD TRUCK FRIDAY(S)
Bring your (taste)buds and head to Bailey Park for summer's tastiest event series, Food Truck Friday, once a month on the third Friday. Vendors will offer cuisine to suit every palate, and enjoy local entertainment compliments of The Ramkat. Find your ideal picnic spot, and bon appetit!
Upcoming Dates:
---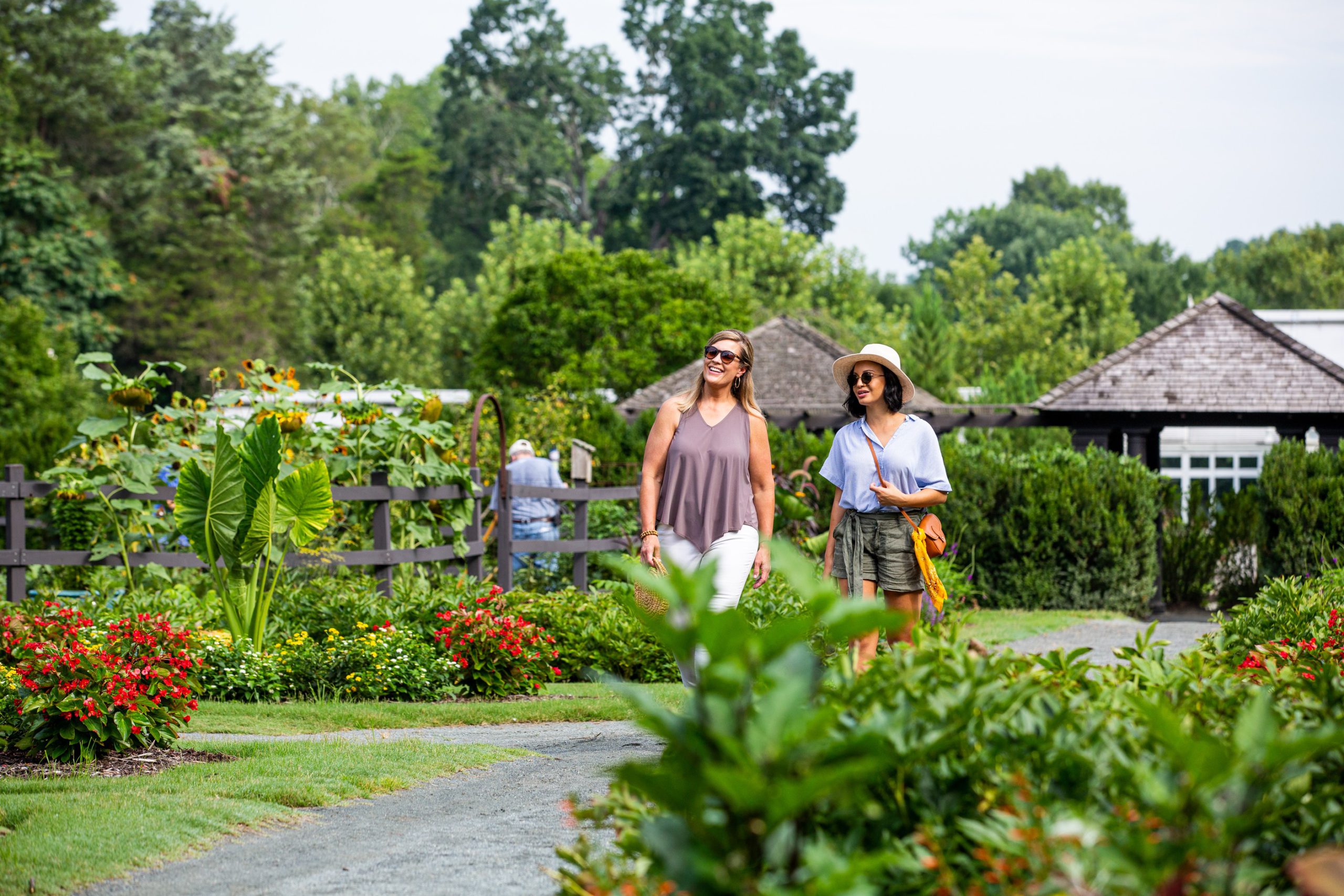 GARDENS & GREEN THUMBERS GALORE
Enjoy history in full heirbloom with a self-guided exploration of Winston-Salem's lush garden collection dating back more than 260 years. The medicinal garden at Historic Bethabara Park is the oldest known medicinal garden in the United States since the Moravians settled here in 1753. Observe 18th and 19th-century Moravian vegetable and herb plots at Old Salem Museums & Gardens with a stop at the Miksch Garden and Single Brothers' Garden, an award-winning restoration garden. The philanthropy of Katharine Reynolds lives on at the Reynolda Gardens, blooming with the likes of Japanese weeping cherry trees and rose bushes. Nearby Paul J. Ciener Botanical Garden (PJCBG) boasts more than 20,000 tulip bulbs, making it the largest spring blub display in the area. The Arboretum and Gardens at Tanglewood Park is home to 26 stunning gardens showcasing seasonal flowers and ornamental shrubs.
Upcoming Events:
---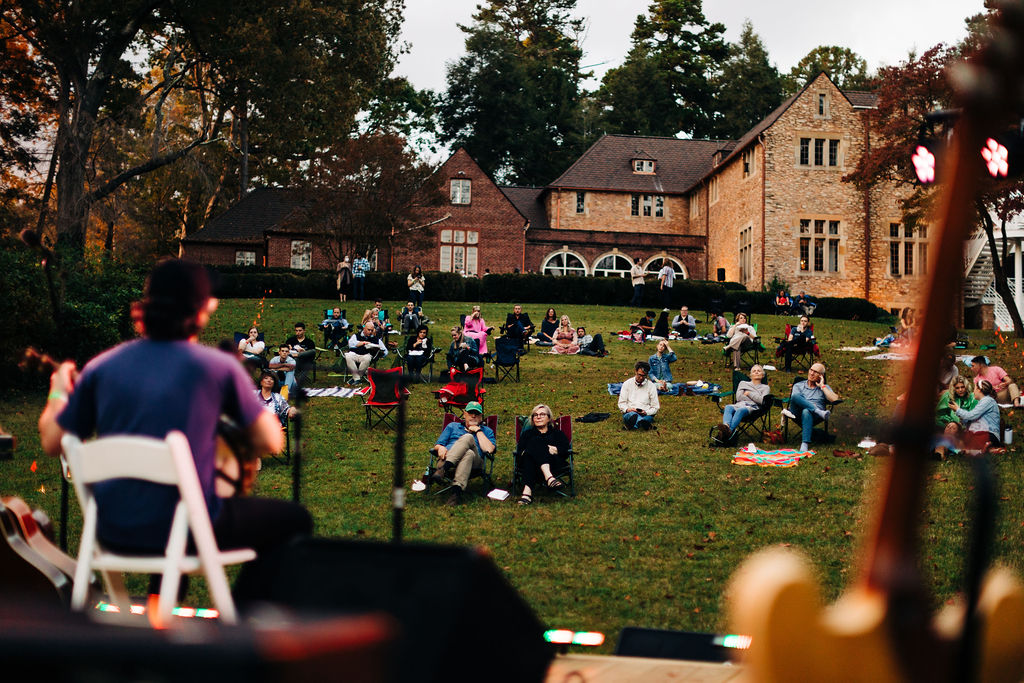 LYRICS BY THE LAKE AT SECCA
Located along the Reynolda Mile, the Southeastern Center for Contemporary Art (SECCA) is a 32-acre 1929 estate-turned-contemporary art museum. Find art inside and out this summer at SECCA with a captivating community arts event series featuring live musical performances, comedy acts, poetry & spoken word performances, live painting, and the WINSDAY Vendors Market, presenting a variety of local small businesses. Individual event and season tickets for Lyrics by the Lake are available online and at the "door." Learn more here.
Upcoming Shows: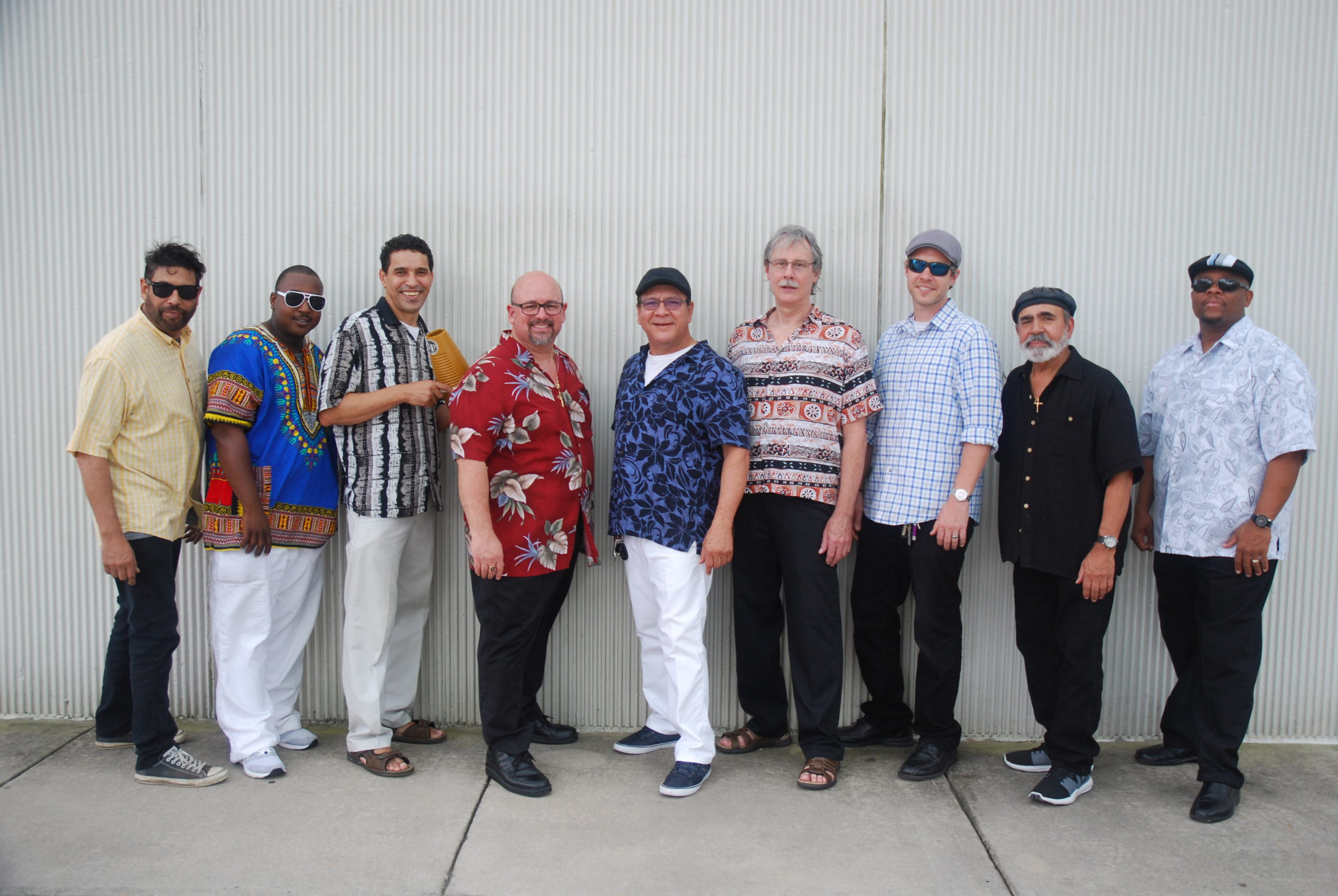 SUMMER PARK CONCERT SERIES
Find your beat and enjoy a free, family-friendly concert series presented by the Arts Council of Winston-Salem and Forsyth County and Forsyth County Government. As the sun sets, kick back with family and friends while listening to live music at Tanglewood Park and Triad Park this summer. Food and beverages will be on sale from local vendors and food trucks. Free arts activities for kids are also a big draw.
Gates open at 4 p.m., and concerts start at 5 p.m.
July 17: The Martha Bassett Show @ Triad Park
July 24: ENVISION @ Tanglewood Park
Aug. 14: The Collection @ Triad Park
---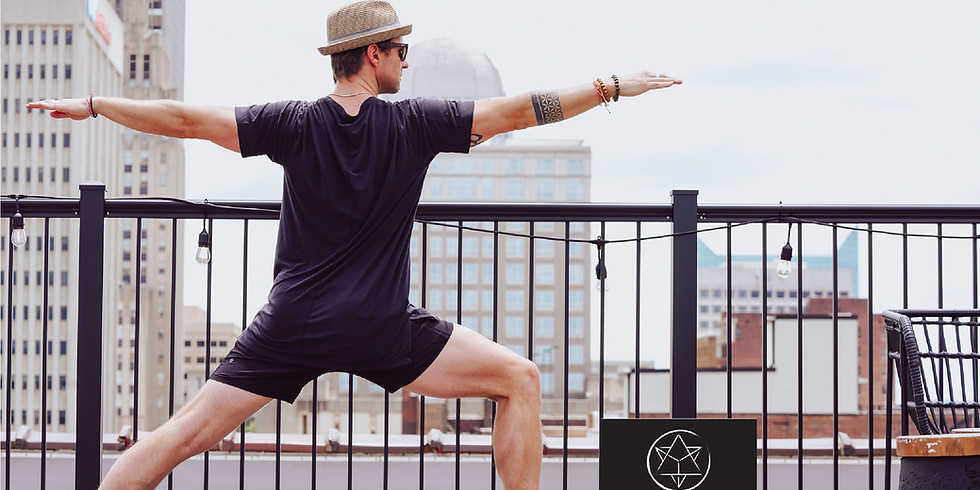 SUMMER ROOFTOP YOGA SERIES

Winston-Salem's newest entertainment complex, Roar, offers the perfect way to stretch your body, calm your mind, and disconnect atop its rooftop with morning yoga. Join Jeremy Grace from the Wildlight Wellness Collective for a 1-hour yoga session followed by a mimosa/bloody mary bar. Find your zen.
Upcoming Classes:
---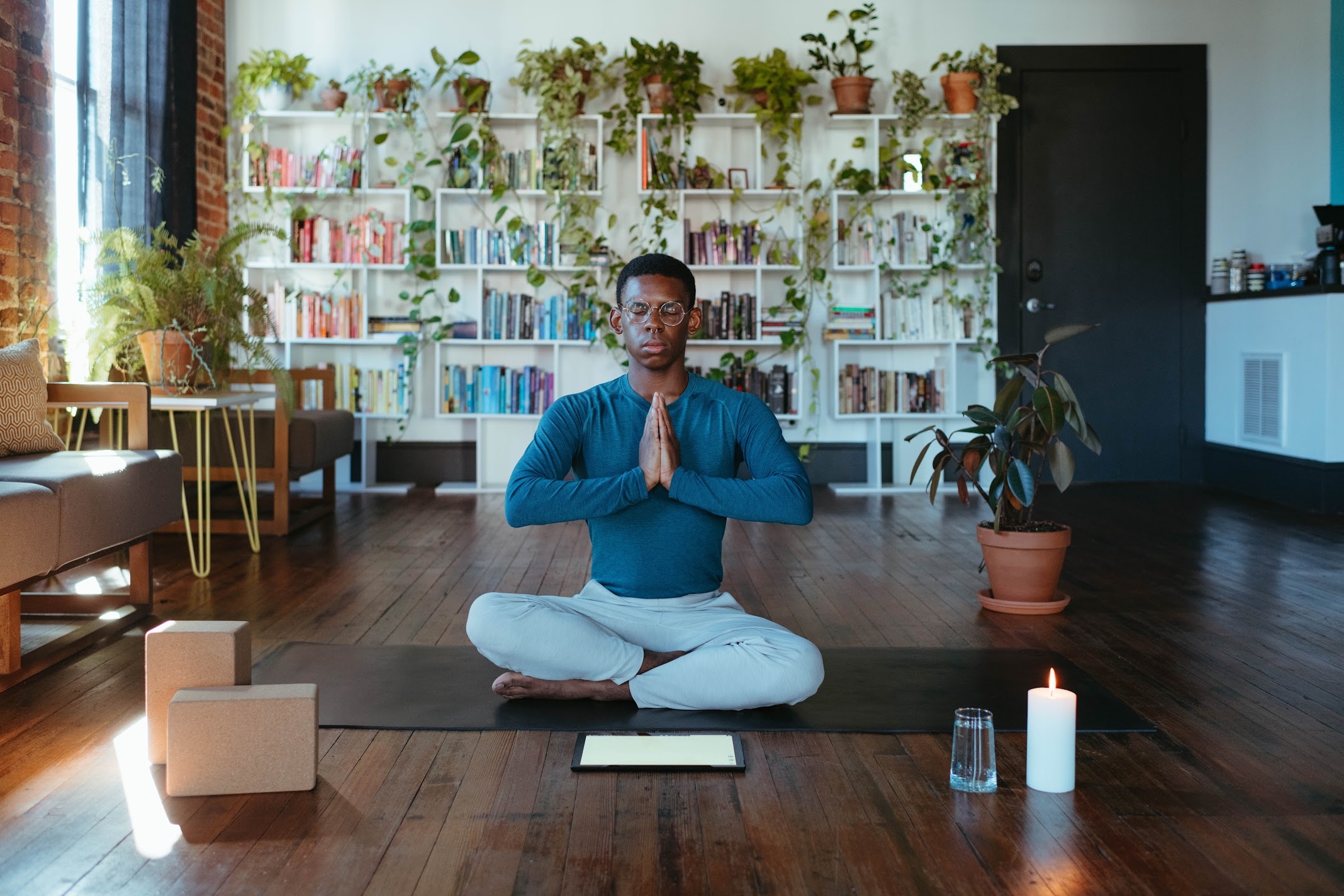 SUMMER YOGA SERIES AT SECCA
Go with the flow and find inner peace at SECCA's all-level summer yoga series held on the first and third Tuesday of each month at 10 a.m., starting June 7. Classes are $15, and spots can be reserved online here. Namaste.
Upcoming Classes:
July 9, Aug. 2, and Aug. 16
---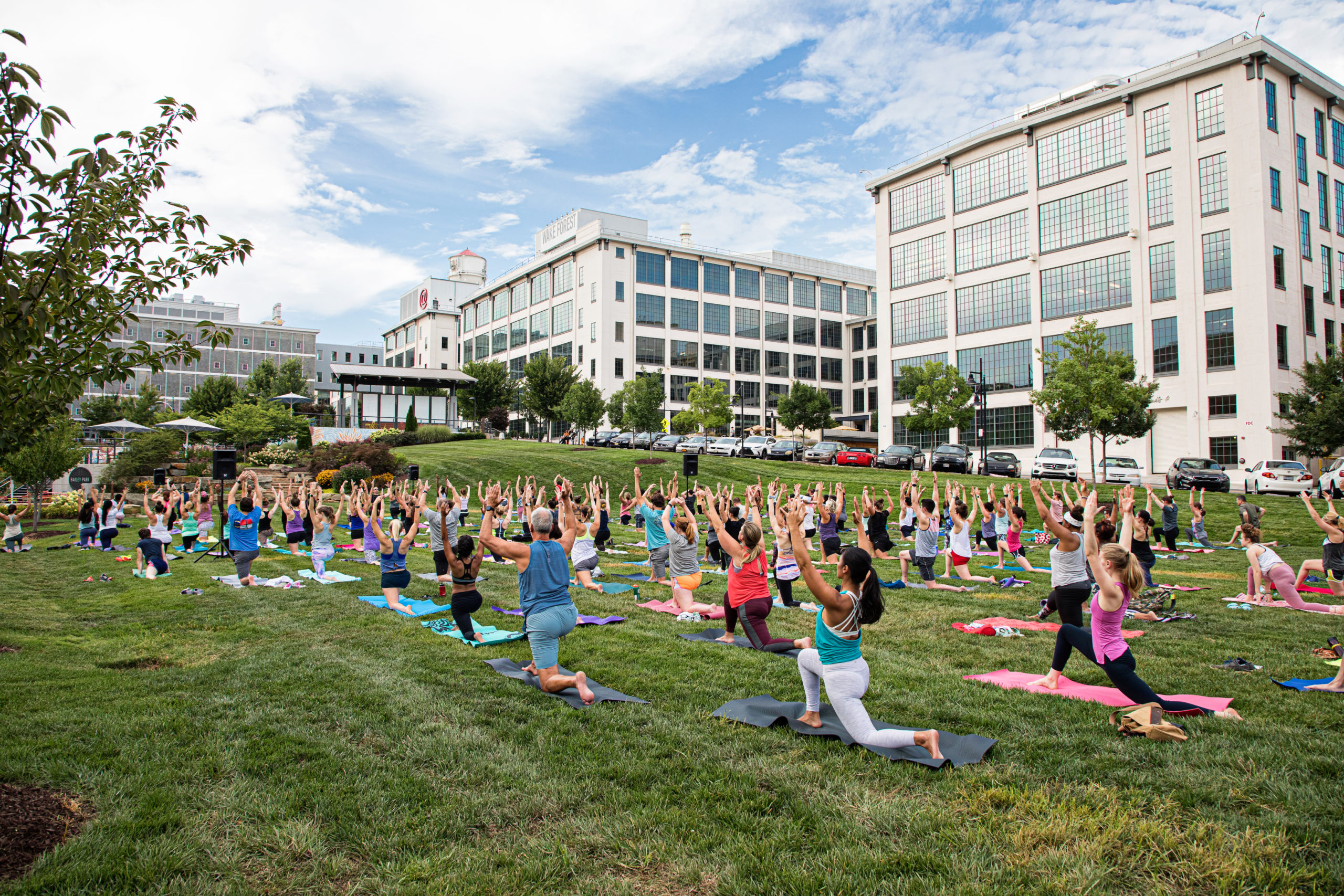 SUNSET SALUTATIONS
Find your center in Bailey Park with a free outdoor yoga series held on the last Thursday of every month at 6 p.m. Learn more here.
Upcoming Classes:
---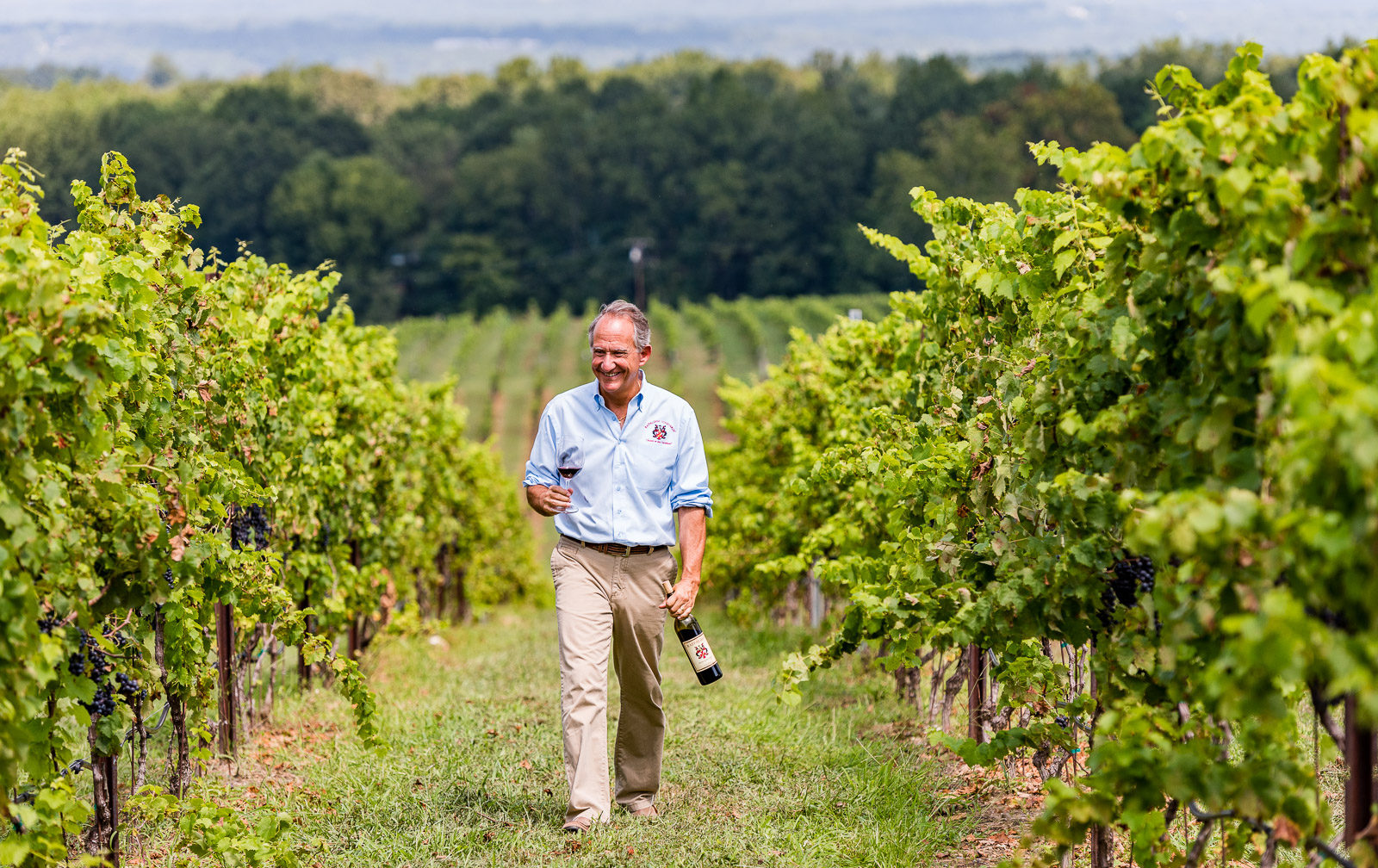 VINE TO WINE

Winston-Salem's the gateway to the Yadkin Valley Wine Region—home to more than 45 wineries in North Carolina's first and largest American Viticultural Area (AVA). We invite you to sip, savor, and swirl your way around the Yadkin Valley for the ultimate vineyard hop. Drink it in.
---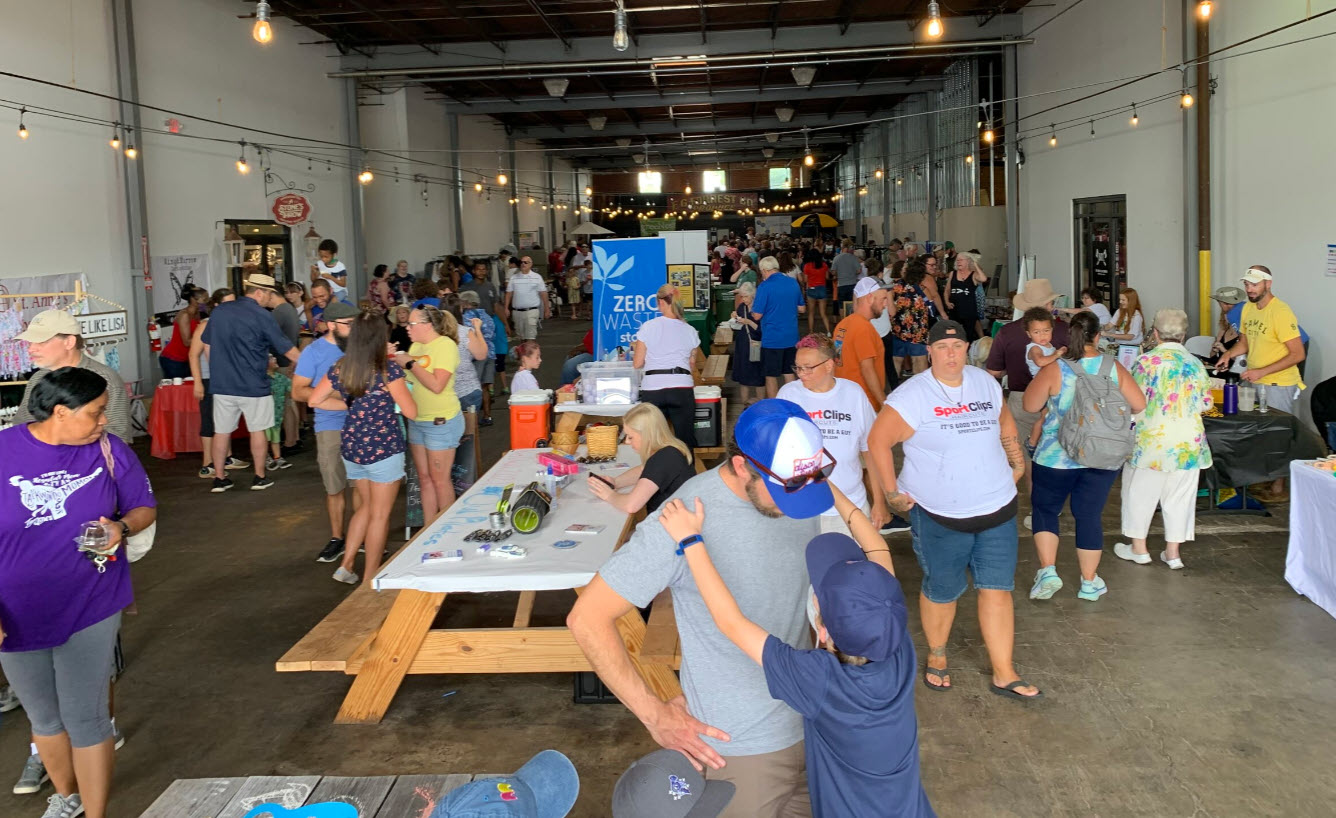 WINSTON JUNCTION MARKET
In Winston-Salem's Industry Hill District, don't miss Winston Junction Market, an innovative makers' market, open one Saturday each month. Winston Junction is a must-visit for local baked goods, wellness products, original woodwork items, live plants, and fresh meats.
Location: 901 N. Trade Street
Dates: July 17, Aug. 20, and Sept. 17
Hours: 11 a.m. – 4 p.m.
---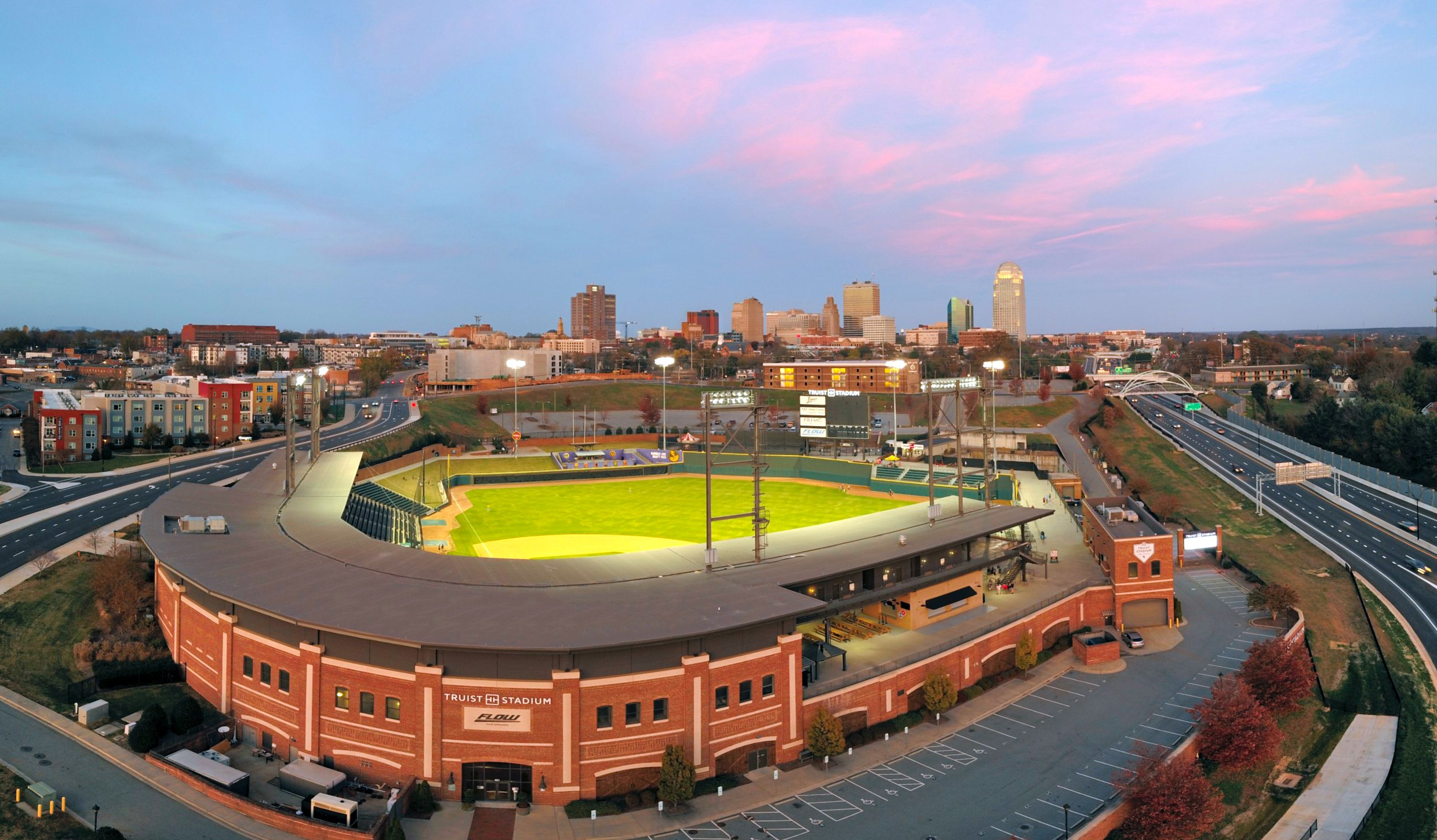 WINSTON-SALEM DASH
Batter up! The Winston-Salem Dash 2022 baseball season is officially in full swing! 66 home baseball games will be played at Truist Stadium, so be sure to root for your home team. View the game schedule, and click here for tickets.