Your Guide to Summer Music in Winston-Salem
---
Citywide festivals, free concert series, iconic venues — Winston-Salem has them all. Here's where to hear the best live music this summer.
---
There's no better time to explore Winston-Salem's live music scene than summer, when the warm nights and starry skies provide the perfect concert backdrop. Whether you want to rock out at the annual Gears & Guitars Festival, dance the night away at Downtown Jazz, or simply check out some homegrown talent at a local brewery, you're sure to find your sound here.
The following looks at the best places to enjoy the sounds of summer in Winston-Salem, from rockin' annual events to weekly concert series to iconic music halls and more.

Summer Concert Series
5 Fun - and totally free - live music events to check out this summer

Gears & Guitars 2023 
"The biggest party of two wheels" returns to Winston-Salem August 4–6, bringing world-class cyclists and big-name music acts along with it. Now in its 10th year, the three-day festival features professional racing events, community bike rides, and (of course) lots of live music. Last year's event attracted more than 1,000 cyclists and 7,500 attendees — and things should be even bigger in 2023 as the event shifts from September to August. As always, the concerts will occur in the Innovation Quarter area of downtown (specifically, Bailey Park). Highlighting the music will be four chart-topping bands from the 90s. Here's a quick rundown of the weekend's schedule. (For the full schedule, click here
Aug. 4: "Streets of Fire" + Live Music. Friday's annual "Streets of Fire" is highlighted by a drag-race-style street sprint down Fourth Street, followed by live music from 7–10 p.m. at Bailey Park, headlined by alternative rockers Cracker and Nine Days.
Aug 5: Cycling Classic + Live Music. Saturday features a full slate of cycling action, with community bike rides in the morning and professional criterium racing in the afternoon. Live music starts at 6 p.m. with 90s rock band Soul Asylum followed by Dishwalla. 
Aug 6: Gears & Guitars After Party. The festival's Sunday afternoon finale will be held in the "Coal Pit" adjacent to Incendiary Brewing and feature live music from local bands Wafer Thin, The Hollirockets, and Dead Drag Moon.
Downtown Summer Music Series
Now in its 25th year, the Downtown Summer Music Series has evolved quite a bit since its debut in 1998, but it remains one of Winston-Salem's most-anticipated events of the season. The series features two different events — Downtown Jazz on Fridays and the newly rebranded Summer on Fourth on Saturdays. Here's what you need to know about both: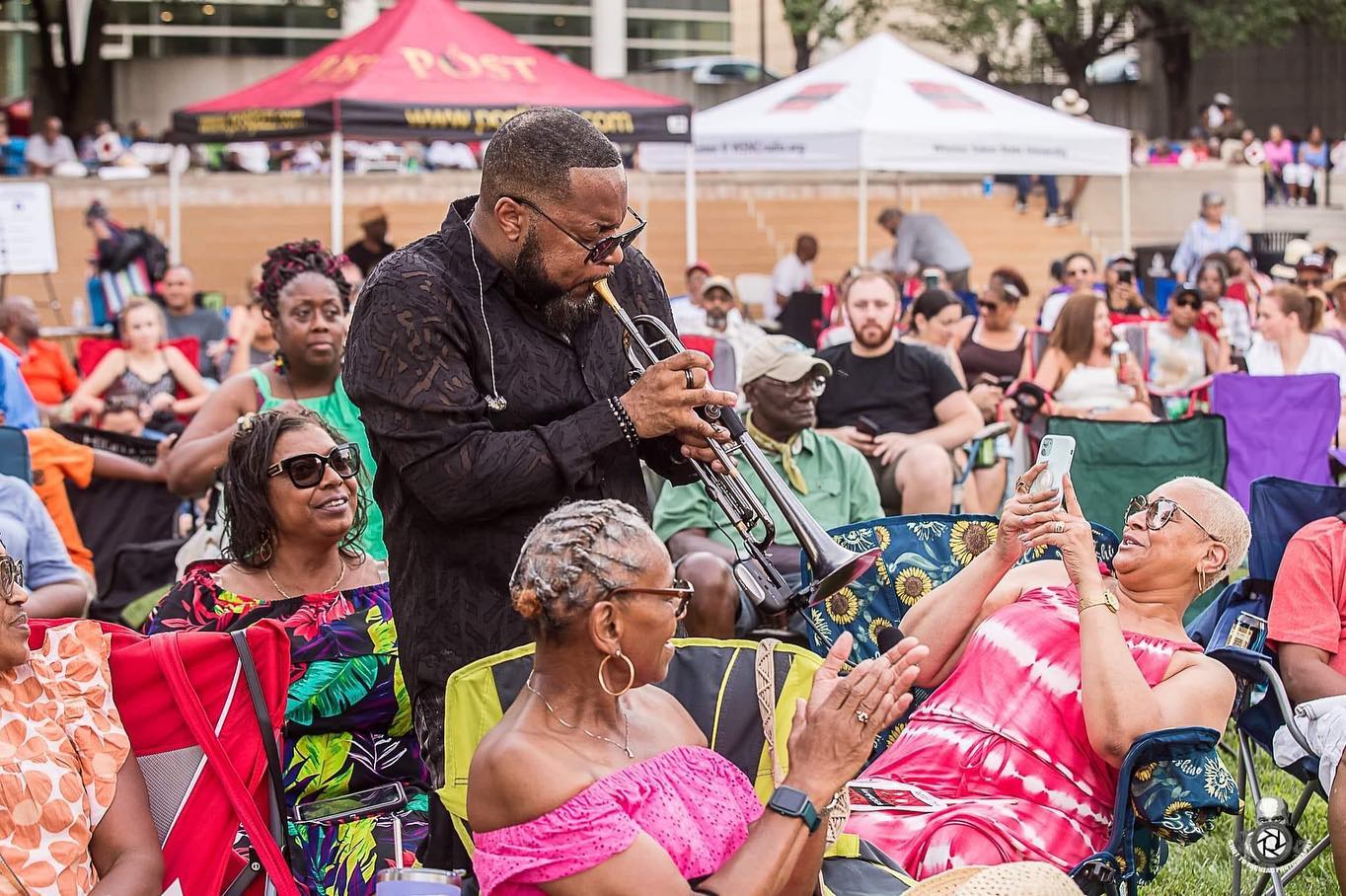 Downtown Jazz (above) brings some of the country's top jazz artists to town every other Friday night. All shows are held in downtown's Corpening Plaza (237 W. First St.) from 6:30–9:30 p.m. Here's a quick look at this year's performers:
June 23 – Marion Meadows (opening act Karlton Jones)
July 14 – Ragan Whiteside (opening act B. Young)
July 28 – Blake Aaron and Will Donato (opening act Titus Gant)
Aug. 11 – Jacob Webb (opening act Brandon Robertson)
Aug. 25 –  Jackiem Joyner (opening act Vincent Crenshaw)
Summer on Fourth showcases the region's best rock/pop bands on Saturday evenings from 7–10 p.m. Known for years as Summer on Liberty — and before that, Summer on Trade — the concert series has shifted to Fourth Street this year to accommodate bigger crowds. You'll find the stage directly in front of Foothills Brewing on Fourth, between Poplar and Spruce Streets. And while concerts were previously held each Saturday in the summer, they're now held once a month and feature the biggest draws from years past, creating a "best of the best" lineup to mark the event's 25th anniversary:
June 17 – West End Mambo
July 15 – Envision
Aug. 12 – Souljam
Sept. 2 – Vagabond Saints' Society
Coal Pit Live 

Set in the shadow of the iconic R.J. Reynolds smokestacks, the Coal Pit is a public park-like gathering space in Bailey Power Plant, adjacent to Incendiary Brewing Company. The concrete-lined pit was once filled with — you guessed it — COAL, which powered the tobacco factories that ruled the east side of downtown. Like much of its Innovation Quarter surroundings, the pit sat empty for decades until a massive revitalization brought it back to life in 2018. These days the Coal Pit is abuzz with activity during warm-weather months, particularly Thursdays, Fridays, and Saturdays when it hosts a free concert series known as Coal Pit Live. The concerts usually spotlight local and regional acts with the occasional headliner mixed in (including Fuel and The Gin Blossoms). You can view upcoming shows by visiting the Shows & Events page on Incendiary's website. 
Salem Band Concert Series at Salem Square
As the oldest mixed-wind ensemble in the nation, the 250-year-old Salem Band has long been part of Winston-Salem's summer soundtrack, thanks to their annual concert series at Old Salem's Salem Square. Held on select Tuesday evenings, the free concerts all feature a different theme this year, from "Awesome 80s" to a patriotic "Stars & Stripes" concert on July 4. Food trucks are always on hand, but you can also pack snacks or a picnic supper — and don't forget a blanket or lawn chair, as Salem Square has no formal seating. Check Salem Band's Facebook page for details on 2023 concerts.
Summer Parks Concert Series
Presented by the Arts Council of Winston-Salem, the Summer Parks Concert Series is a monthly music series features six concerts alternating between Tanglewood Park in Clemmons (pictured above) and Triad Park in Kernersville. Concerts are on Saturday and Sunday afternoons from May through October. The next show is set for Saturday, June 10, from 5–8 p.m. at Tanglewood Park, with regional favorite singer-songwriter extraordinaire Martha Bassett taking the stage. For more info on the concert series, go to intothearts.org/parks 
---
Sound Spaces
Winston-Salem's best venues for live music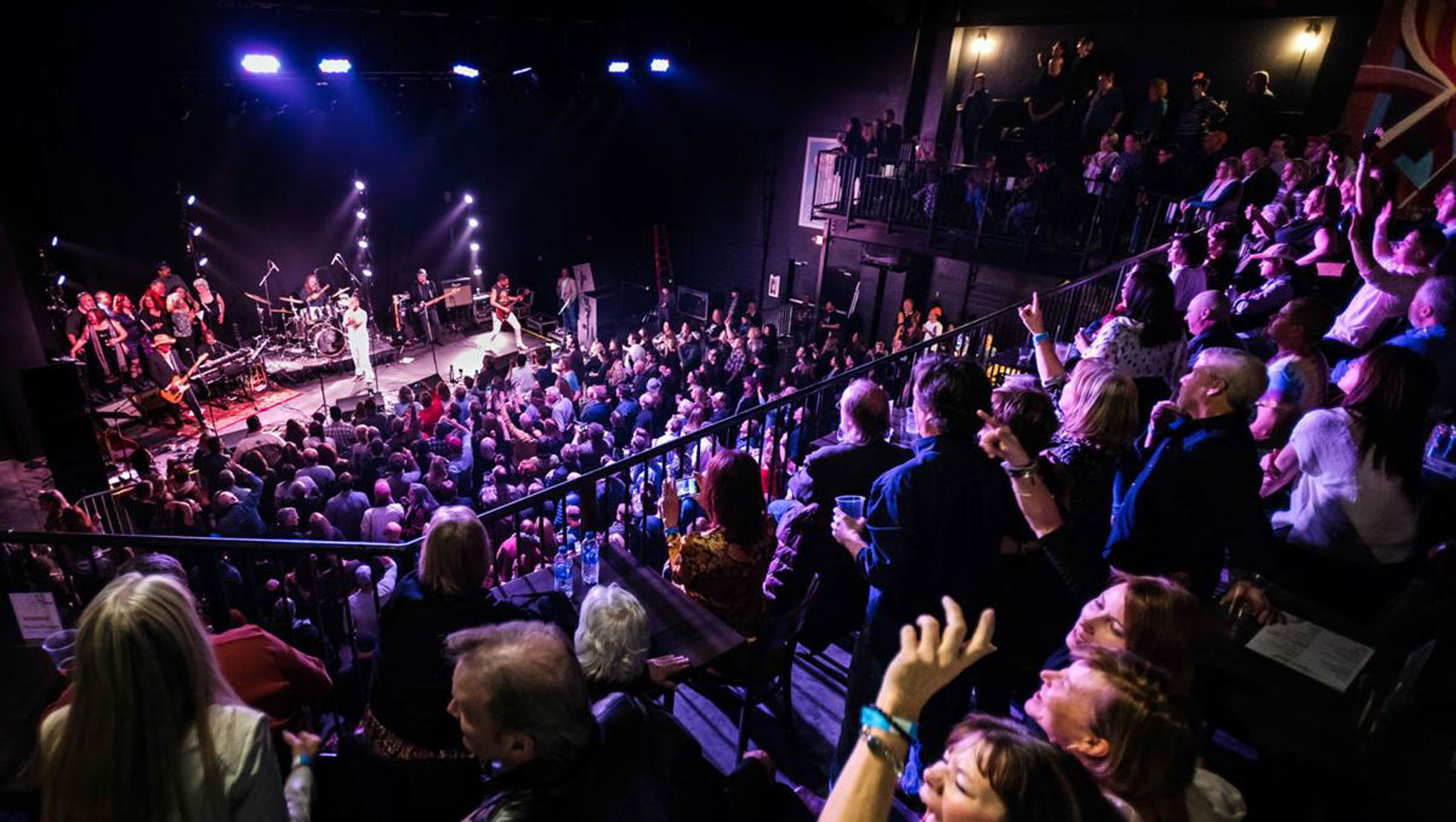 ---
The RamKat
When it comes to music venues in Winston-Salem, The Ramkat reigns supreme. The two-story, 1,000-capacity hall opened in 2018 on the north end of downtown, occupying a space once filled by another iconic venue, Ziggy's. In addition to its excellent sightlines and acoustics, the warehouse-style venue is designed for adaptability, making it ideal for both large-scale shows and intimate acts. The main hall is complemented by a smaller upstairs lounge, the Gas Hill Drinking Room, which holds around 100 guests.
Headliners such as Ben Folds, The Wallflowers, Drive-By Truckers, and Lucinda Williams have all played The Ramkat in recent years, along with a variety of local and regional acts playing everything from indie rock to hip-hop to blues to bluegrass. And while live music is obviously the big draw, The Ramkat occasionally ventures into other art forms such as theatre, film, and dance. For a look at all upcoming shows this summer, check out The Ramkat's event calendar 
Fairgrounds Annex 
Over the past decade, some of the city's biggest summer concerts have unfolded at a place not typically known for live music — the Winston-Salem Fairgrounds Annex. While the venue is well-known for ice skating in the winter and the Carolina Classic Fair in the fall, it's recently made waves as a mecca for live music during the summer months, thanks to its annual Indoor Concert Series. This year's Concert Series includes a little of everything, from R&B legends to country music icons. (See remaining 2023 concerts below). For more info or tickets, visit the Fairgrounds website  
• June 24: Clint Black
• July 21: John Anderson & Kentucky Headhunters
• Aug. 18: Diamond Rio with Guest Mo Pitney
• Aug. 19: Morris Day and the Time
FIVE MORE FAVORITE SPOTS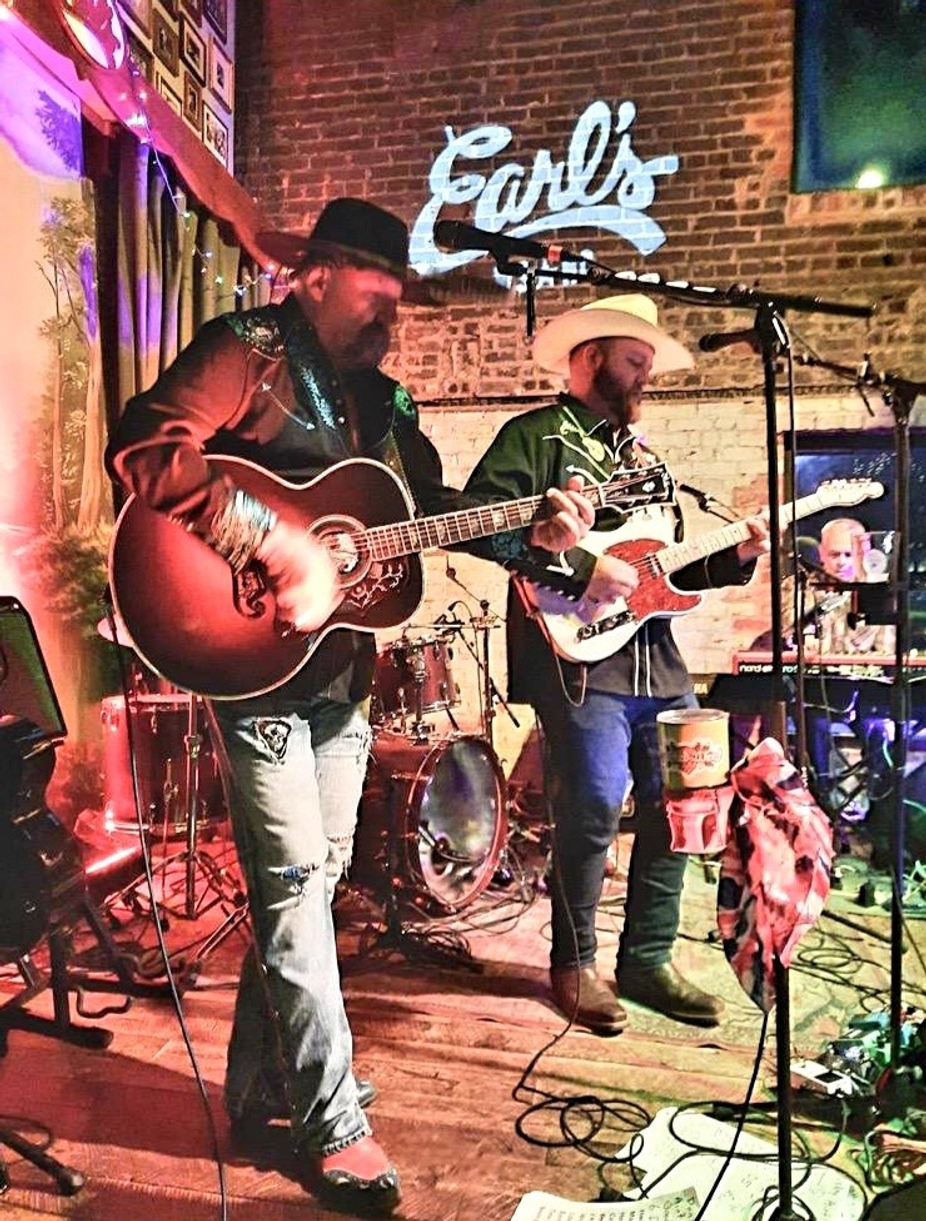 Bar Nola. Set in the historic West End Millworks Complex, just outside downtown, this New Orleans-themed venue features live music several nights a week.
Earl's. This lively space in downtown's Industry Hill area features live country music on Fridays and Saturday evenings, plus a popular Open Mic Night on Wednesdays.
Foothills Tasting Room. While Foothills downtown brewpub occasionally hosts concerts (including Sunday night jazz), the Tasting Room features an eclectic mix of live music throughout the weekend.
Monstercade. Dubbed "the strangest bar in North Carolina," this campy venue spotlights original bands you won't hear in other parts of the city — everything from metal to punk rock and more.
ROAR. This four-story entertainment hub packs a lot of amenities under one roof (bowling, mini golf, a rooftop bar, and more). Among the offerings is live local music, which can be heard in the first-floor food hall multiple nights a week.
---
A few notes about Winston-Salem's music scene 
The spaces and concert series highlighted above are just a sampling of all the places to experience live music in Winston-Salem. Popular venues come in all shapes and sizes here, with several prominent event spaces and attractions occasionally holding big-time concerts — among them the Millennium Center,  The Barn at Reynolda Village, SECCA, and Truist Stadium.
Looking for large-scale, arena-style rock shows? You'll find them at the 14,665-seat LJVM Coliseum and neighboring Allegacy Stadium (formerly known as Truist Field), where blockbuster acts such as Elton John, Guns 'n' Roses, Billy Joel, and Paul McCartney have played in recent years. Meanwhile, many of the city's top performing arts groups — including Piedmont Opera and the Winston-Salem Symphony — take the stage at two historic theatres in town:  downtown's majestic Stevens Center and the equally enchanting Reynolds Auditorium. 
For a look at more live music events in town, check out Visit Winston-Salem's Events Calendar