Day 1
Lesser Known-beer Co.
Kick off your Craft Draft Crawl at Winston-Salem's newest brewery. Located in the West Salem neighborhood, Lesser-Known Beer Co. is a small, lager-focused brewery inspired by age-old German and Czech Republic brewing methods. Specializing in decoction with long lagering times and fresh tank pours, their malts hail from a small family farm in Moravia. This cozy spot is just a stone's throw from the Moravian living history village, Old Salem Museums & Gardens.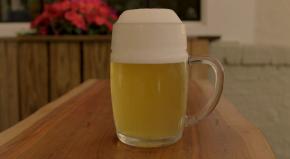 Fiddlin' Fish Brewing Company
Meander the Downtown Arts District to see what's on tap at Fiddlin' Fish Brewing Company. Founded by two Blue Ridge Mountain-loving cousins with a passion for beer, Fiddlin' Fish is located in a converted tobacco warehouse on Trade Street with a 15-barrel brewhouse producing traditional styles as well as an ever-changing cast of seasonals and one-offs. The 'Fish' also has six 60″ TVs showing all your favorite sports and regular live music, games, and events on the covered patio.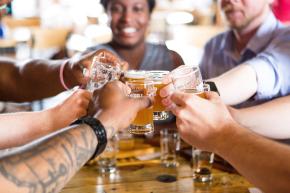 Foothills Brewing
Get crafty at the brewery that spearheaded the modern-day craft beer movement in Winston-Salem! Opened in 2005, Foothills Brewing is known for its wildly popular Sexual Chocolate Imperial Stout, released just once a year in February. Tap into Foothill's amazing array of IPAs, Stouts, and Ales not to mention a library of cool names and colorful labels. While at Foothills, try the housemade fried pickles or a delectable "Shanewich" (affectionally named for Foothills Chief Culinary guy, Chef Shane).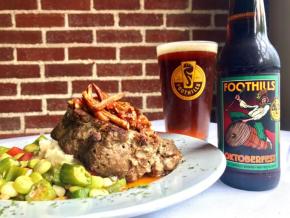 Hoots Roller Bar & Beer Co.
Your brew-tastic tour continues at the edge of downtown with a stop at Hoots Roller Bar. At first sip, you'll know this is a beer lover's joint. Started by what can only be referred to as the "mysterious brotherhood of blue-collar beer," Hoots is all about the brew. And the name? Originally Hoots Roller Mill, the factory turned brewery was once a flour mill (which used huge concrete rollers to crush grain into powder).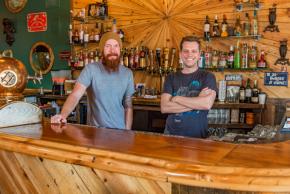 Overnight Stay @ One of Our Downtown Hotels
After a full day of brewery hopping, rest your head at one of our downtown hotels. With so many options to choose from, you can find your home away from home for the night just steps away from the breweries. Check out our special packages page for current hotel offers!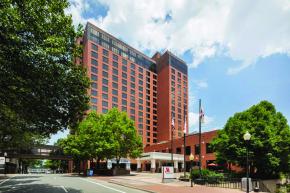 Day 2
Incendiary Brewing Company
Tucked away in the historic and restored Bailey Power Plant, Incendiary Brewing offers a mix of industrial vibes blended with innovative brewing styles. Enjoy your beer seated on their massive outdoor patio space that was originally the coal pit of this historic power plant for Reynolds Tobacco Company. Next door, order a pizza from Cugino Forno to enjoy alongside your seasonal release from Incendiary.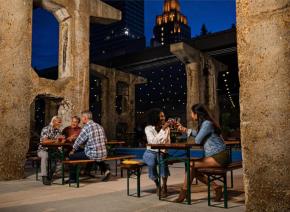 Joymongers Barrel Hall
Joymongers Barrel Hall is one of the few breweries in the nation to dedicate its production of special, barrel-aged beers in a separate facility with its own taproom. Dedicated to spreading joy, one pint at a time, Joymongers serves up the traditional craft varieties such as IPA's, Pale Ale's, Lagers, and Stout's while also creating new beers by aging them to perfection in fresh bourbon and wine barrels.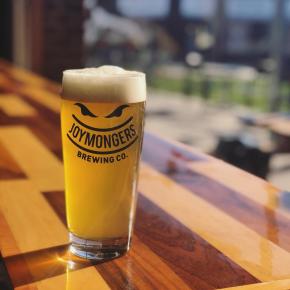 Radar Brewing Co.
Put Radar Brewing Company on your tasting radar! Wet your whistle with one of Radar Brewing's Belgium-style brews crafted with an open fermentation process in this modern design taproom located in Industry Hill. Radar Brewing often has food trucks parked out front serving delicious fare to pair perfectly with your beer, and pets are welcome in the outdoor beer garden.
Small Batch Beer Co.
Raise another glass in Winston-Salem's award-winning (and hoppin') downtown at Small Batch Beer Co. Infused with locally-sourced ingredients, Small Batch brews their craft beers one barrel at a time, and you're sure to taste the difference. Drink in the tantalizing fresh-from-the-farm flavors while savoring a craft burger or housemade bratwurst.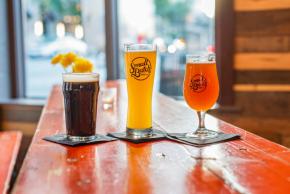 Wise Man Brewing
Top off your beer-centric journey at Wise Man Brewing, located in the historic Angelo Brothers building in Industry Hill, one of Winston-Salem's newest and hippest downtown districts. Serving up over 20 different craft brews and ciders, Wise Man was founded by just that, three wise men. A Ph.D. chemist, lawyer, and accountant banded together to open up the beloved brewery and pour passion into every pint.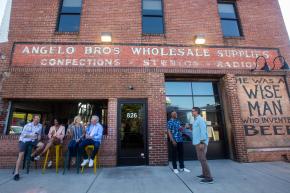 Tour End